Excursion "circular construction & sustainable materials"
EXCURSION

2nd Semester MA Interior Architecture
SS 2022 - HFT STUTTGART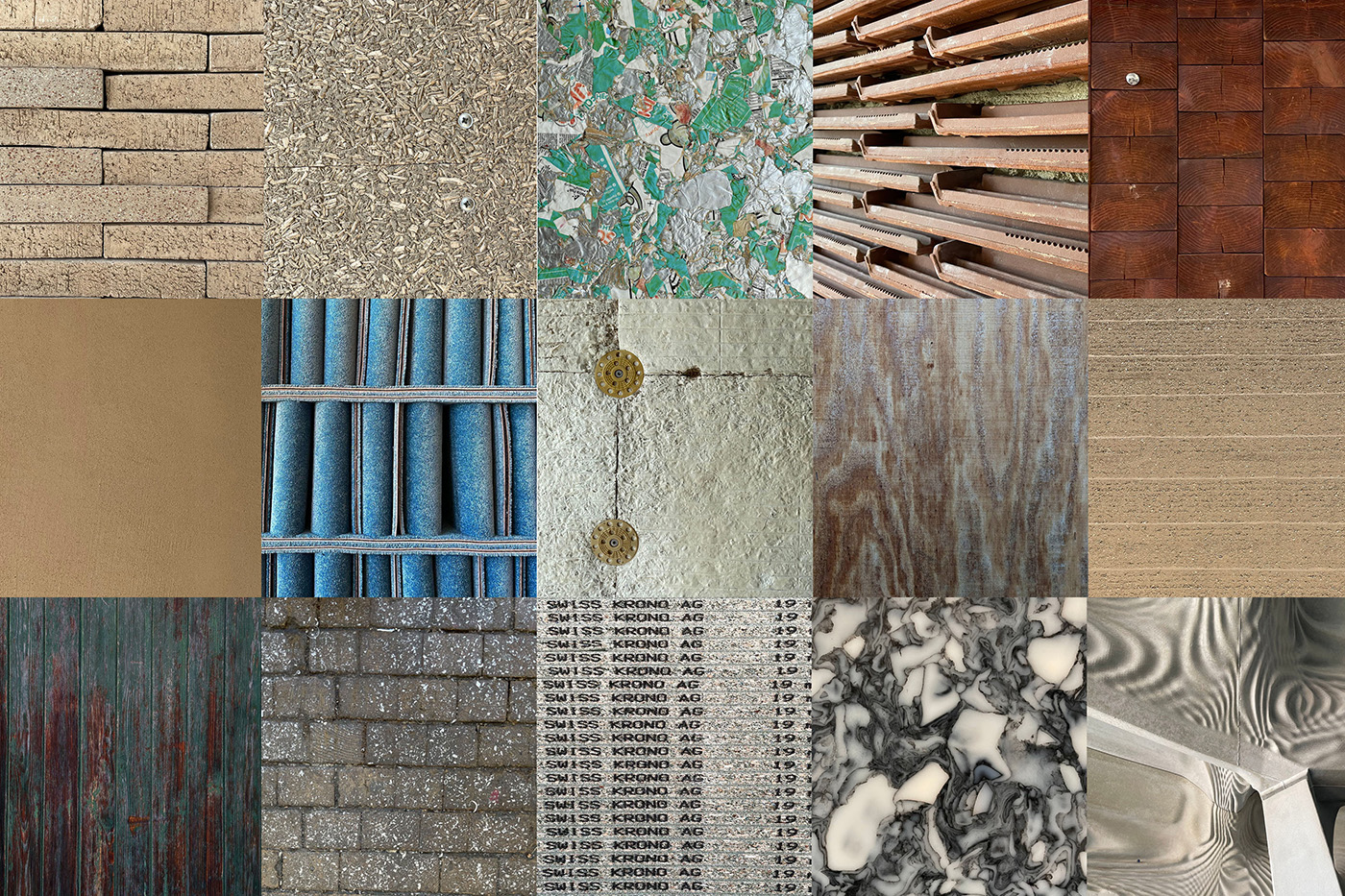 EXCURSION
"CIRCULAR CONSTRUCTION & SUSTAINABLE MATERIALS"
On June 14-15 of the summer semester 2022, we conducted a field trip to Switzerland with our incoming students from Istanbul Technical University:
We were invited by Swiss Krono in Menznau, a leading international manufacturer of wood composite boards, and were given a tour of the production facilities. In particular, we were able to learn more about the particleboard developed with a bio-based binder.

Furthermore, we took a guided tour at NEST – Modular research and innovation building in Dübendorf.
After a brief stop at Herzog & de Meuron's Ricola Herb Center, currently the largest rammed earth building in Europe, we visited the Gundeldingerfeld in Basel: a transformed mixed-use industrial area, and got a tour by the planners themselves: baubüro in situ. Afterwards, we stopped by at several further projects of them.
We thank all partners for their hospitality and inspiring impulses!
The field trip was supervised by Prof. Dipl.-Ing. Diane Ziegler and A.M. Dipl.-Des. Melissa Acker and was the basis for a design project.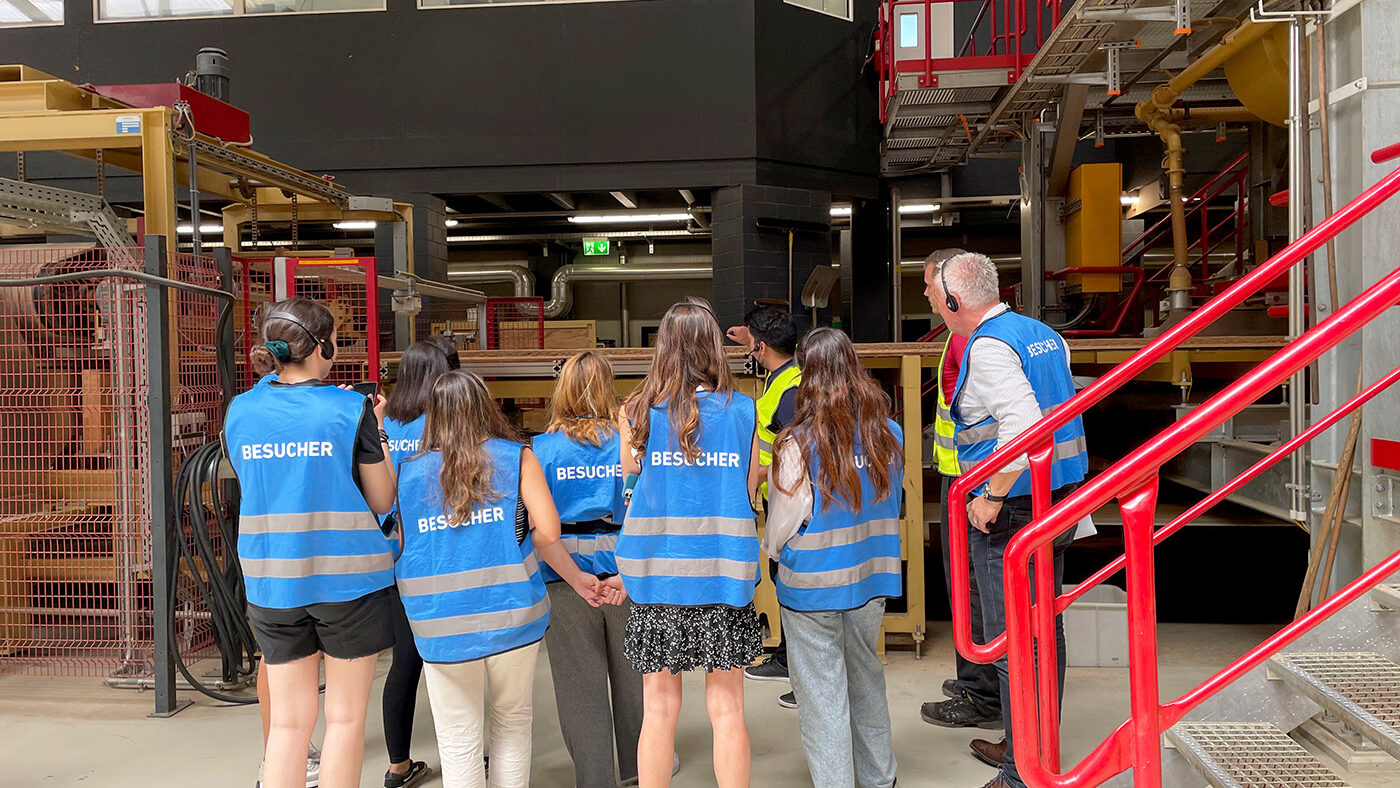 ---
Swiss Krono
We got to see every stage of the material, from the wood chips in beginning, to the finished product in the end. The production of the BE.YOND particle board as a more sustainable alternative only accounts for a certain percentage yet, but there is a huge potential for the market ro really change.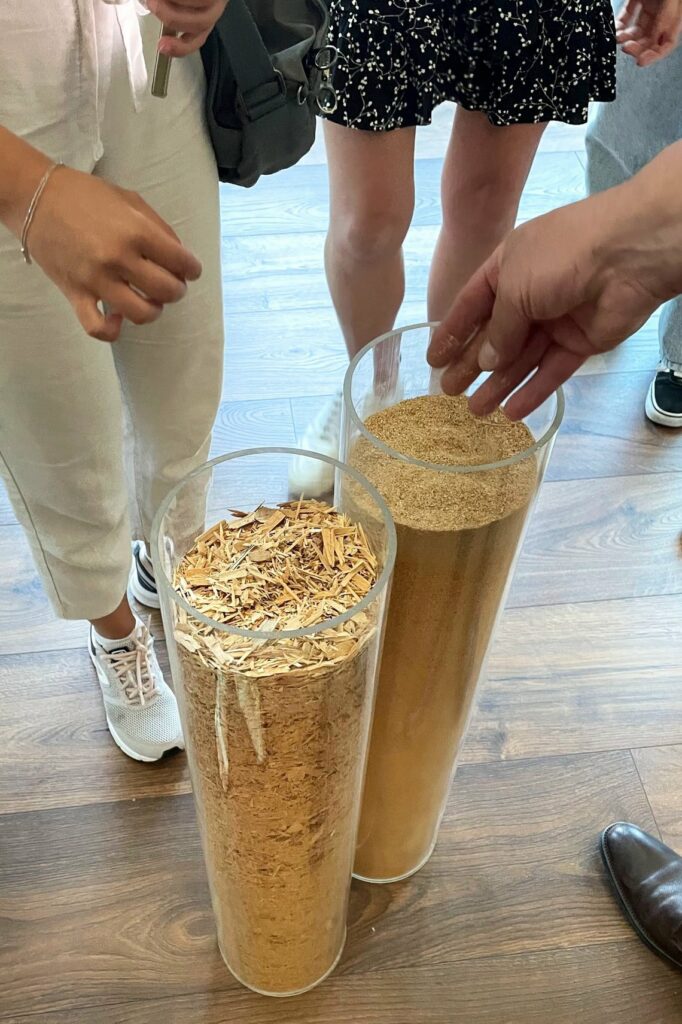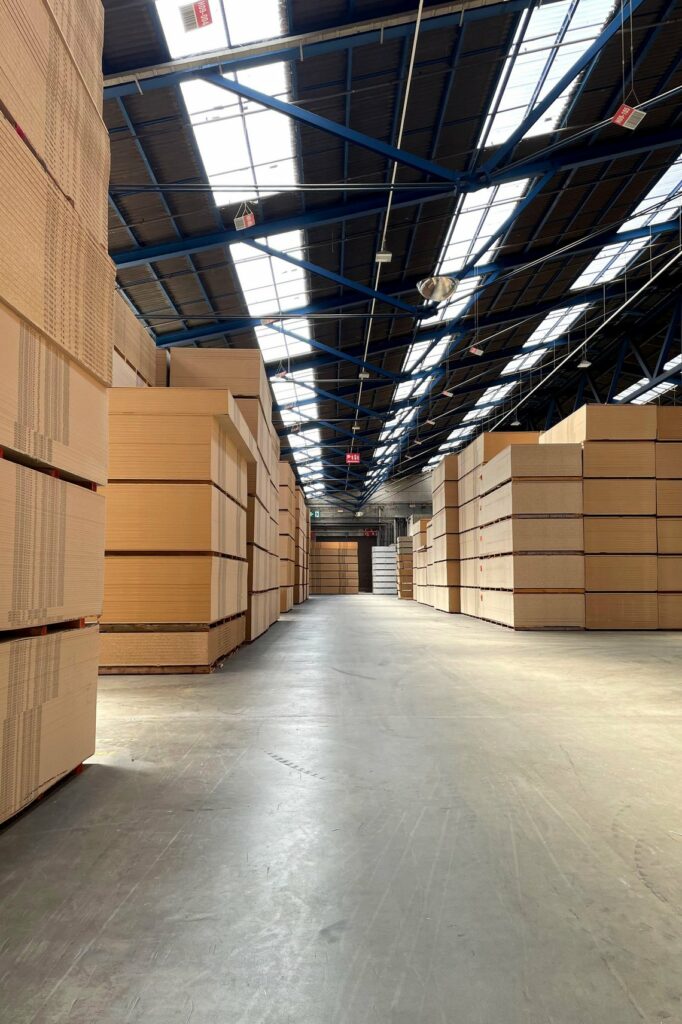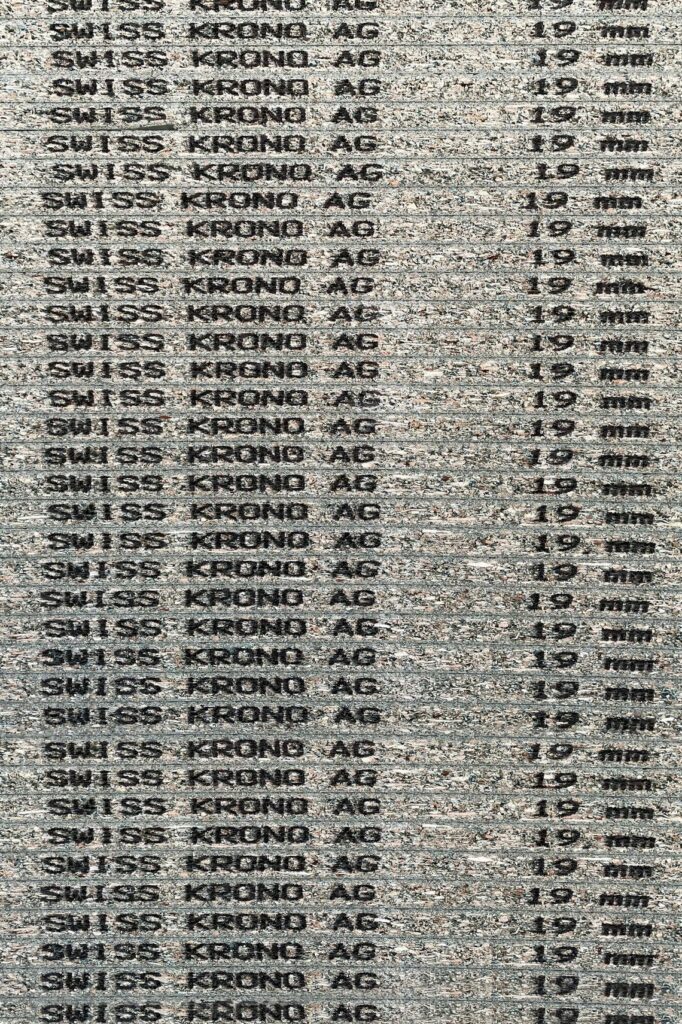 ---
NEST – Modular research- and innovation building
At NEST, new technologies, materials and systems are tested, researched, further developed and validated under real conditions. Close cooperation with more than 150 partners from research, industry and the public sector ensures that innovative construction and energy technologies are put onto the market faster. NEST contributes to making the use of resources and energy more sustainable and circular. It was opened in 2016 by Empa (Swiss Federal Laboratories for Materials Science and Technology) and Eawag (Swiss Federal Institute of Aquatic Science and Technology). The building consists of a central backbone and three open platforms on which individual research and innovation modules are installed for a limited period of time according to a plug-and-play principle. This allows these "units" to be dismantled once the research and development work has been completed, thus making room for new modules.
Within the frame of the excursion we visited the following units:
• Introduction NEST – Exploring the future of buildings
• DFAB House – Digital fabrication and living
• Vision Wood – Wood innovations and modular construction
• UMAR: Urban Mining & Recycling – Circular construction
• Sprint – From dismantling to re-use as fast as possible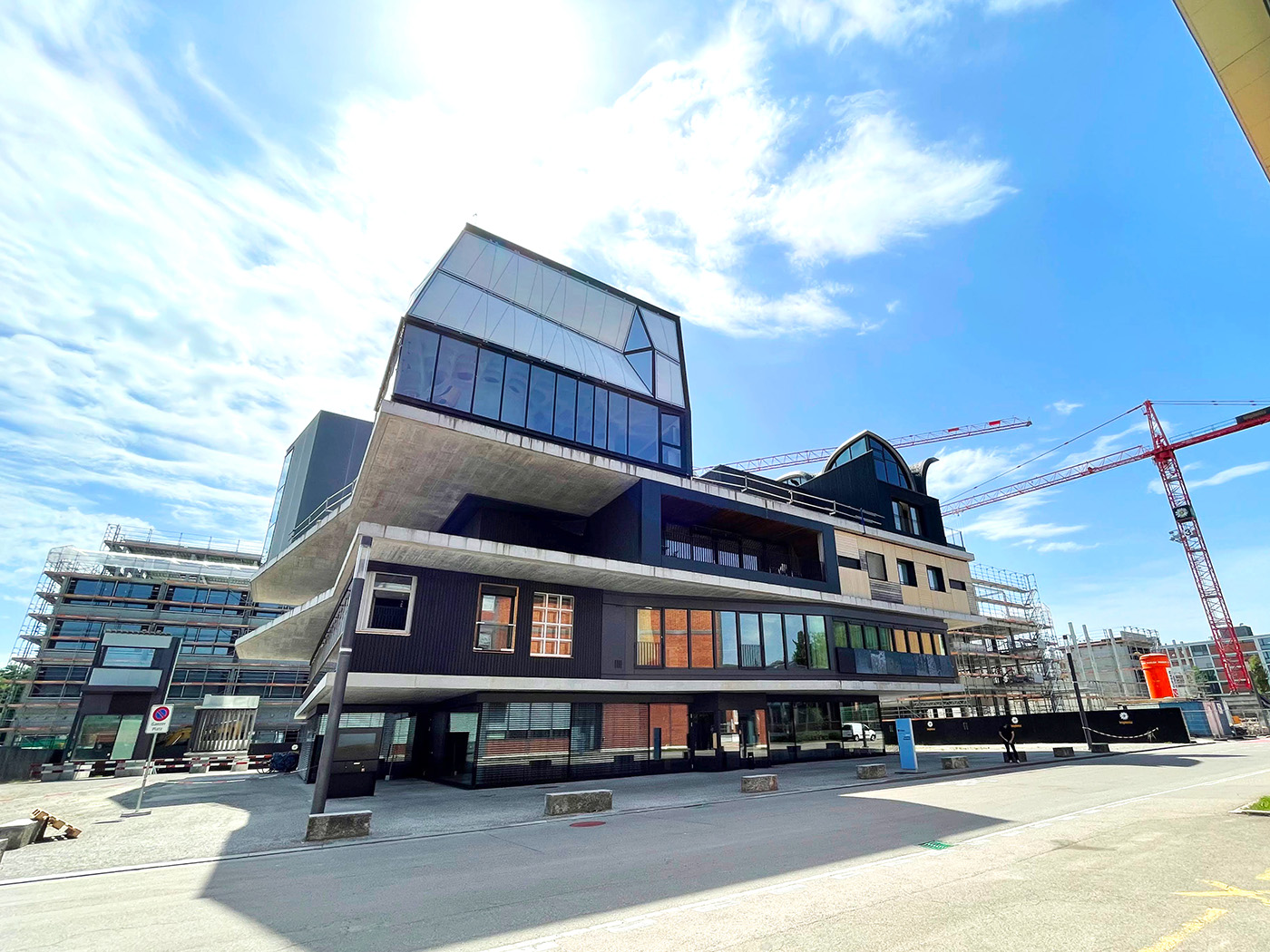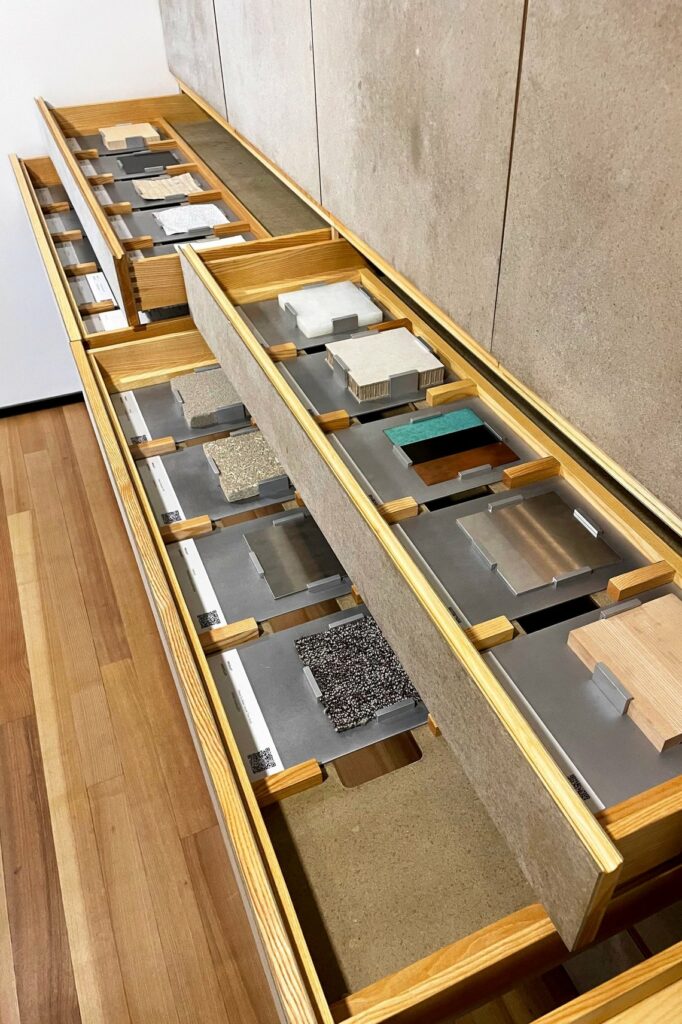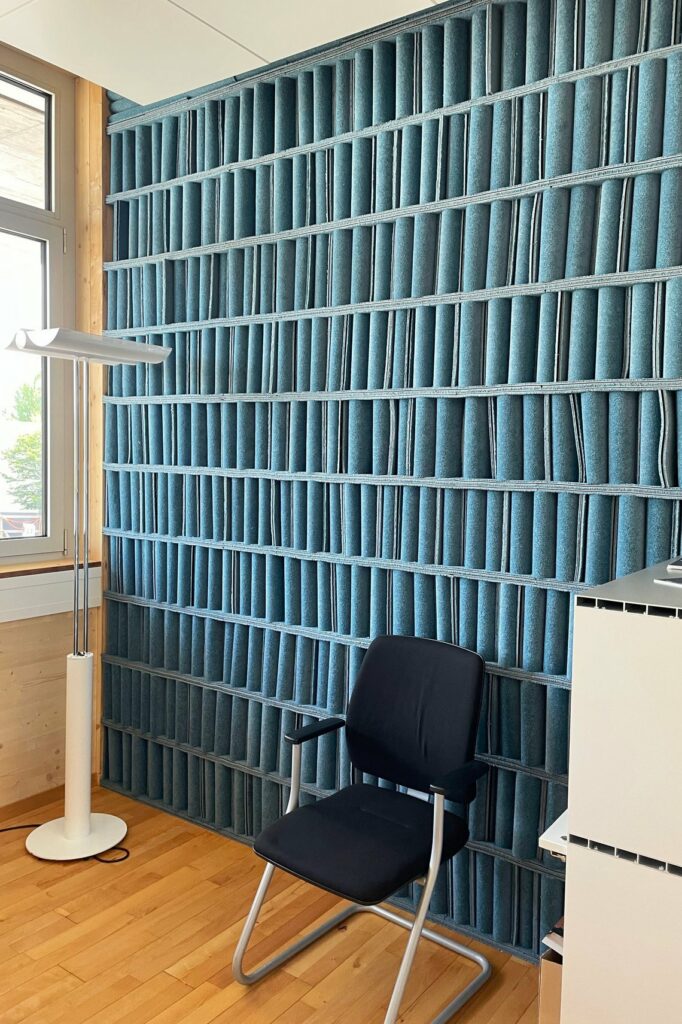 ---
baubüro in situ
The Swiss architecture firm is known far beyond the country's borders as a pioneer of circular architecture. In order to support a circular economy in the construction industry, in situ founded a material platform decades ago and thus influences the framework conditions of the industry. In their projects, the concepts of adaptation, transformation, modular and circular building play a major role.
We visited the following projects of baubüro in situ:
• Gundeldinger Feld – conversion and implementation of various circular economy approaches
• Kleine Freiheit Zürich – gastronomy in reused shipping containers
• Werkhof Binz – minimal refurbishment and extension of a plant that was scheduled for demolition
• Markthalle Basel – transformation of a non-functioning shopping mall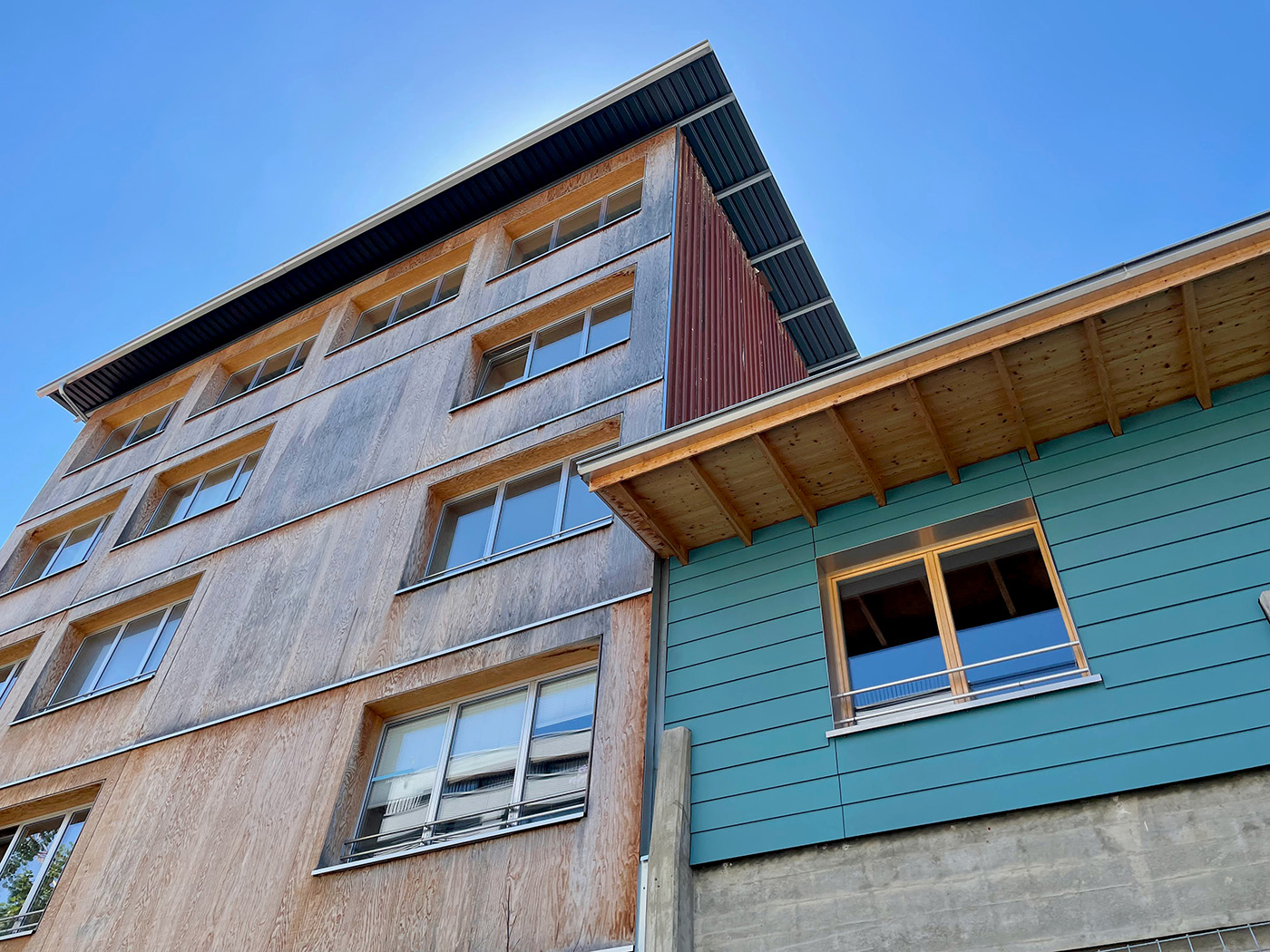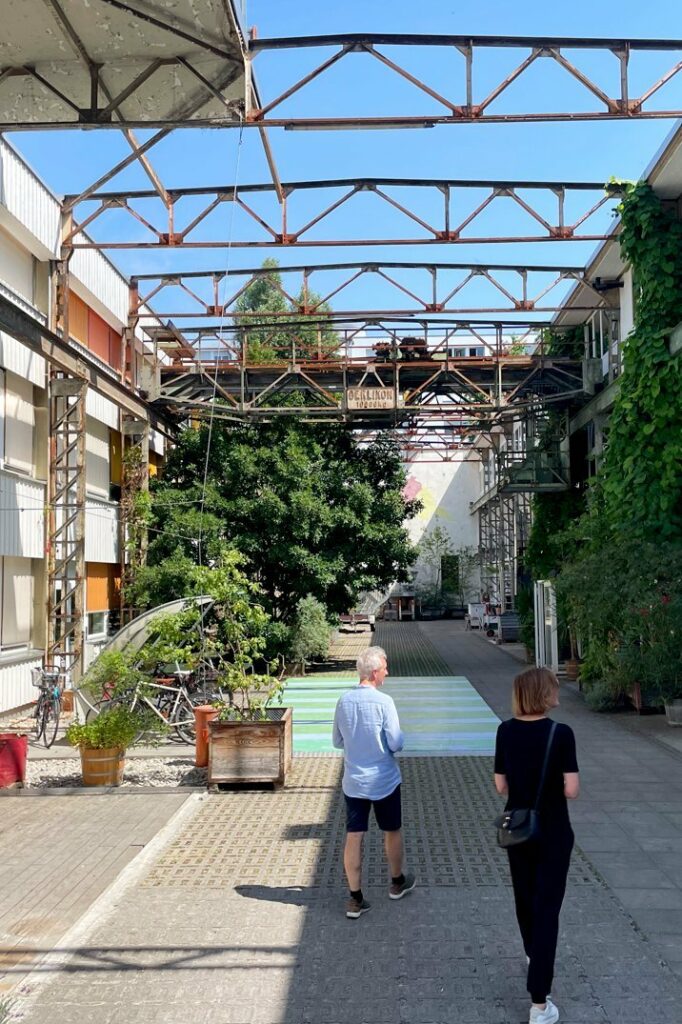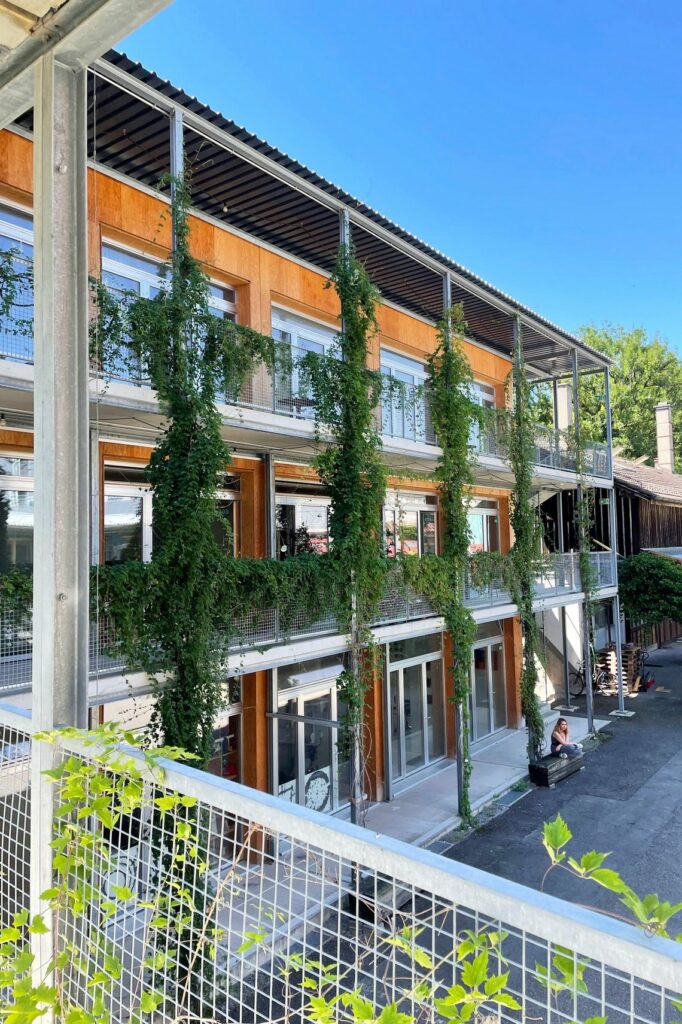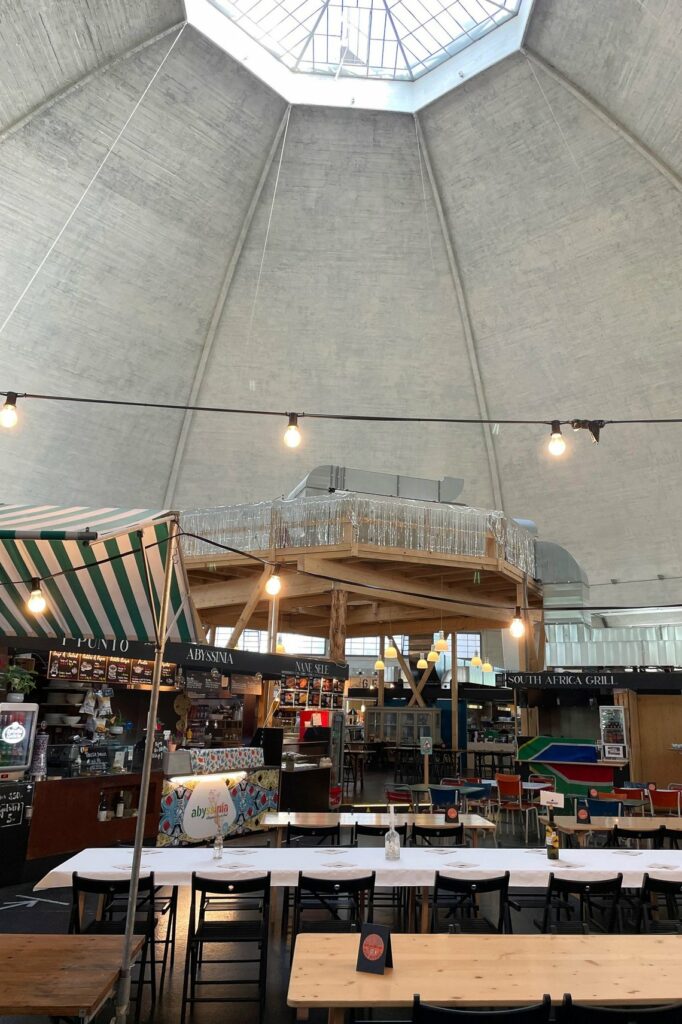 ---
Ricola Herbal Center – rammed earth
The Herb Center of the Swiss company Ricola is currently the largest rammed earth building in Europe.
The facade of the 100 x 30 m large and 11 m high Herb Center consists of prefabricated elements made of clay and concrete. Using earth, gravel and marl from a radius of less than 10 km, 666 rammed earth blocks were prefabricated and assembled within five months. The 45-cm-thick, self-supporting exterior walls are attached to the supporting structure made of precast concrete elements.
The herbal center was planned by Herzog & de Meuron from Basel in collaboration with clay construction expert Martin Rauch and his Vorarlberg studio LehmTonErde.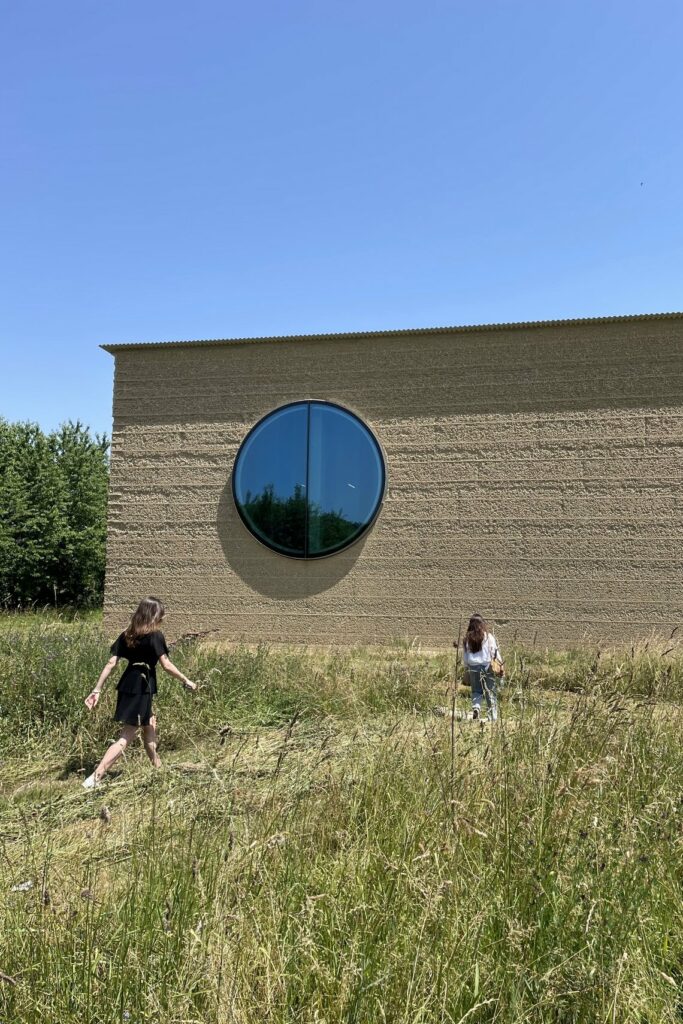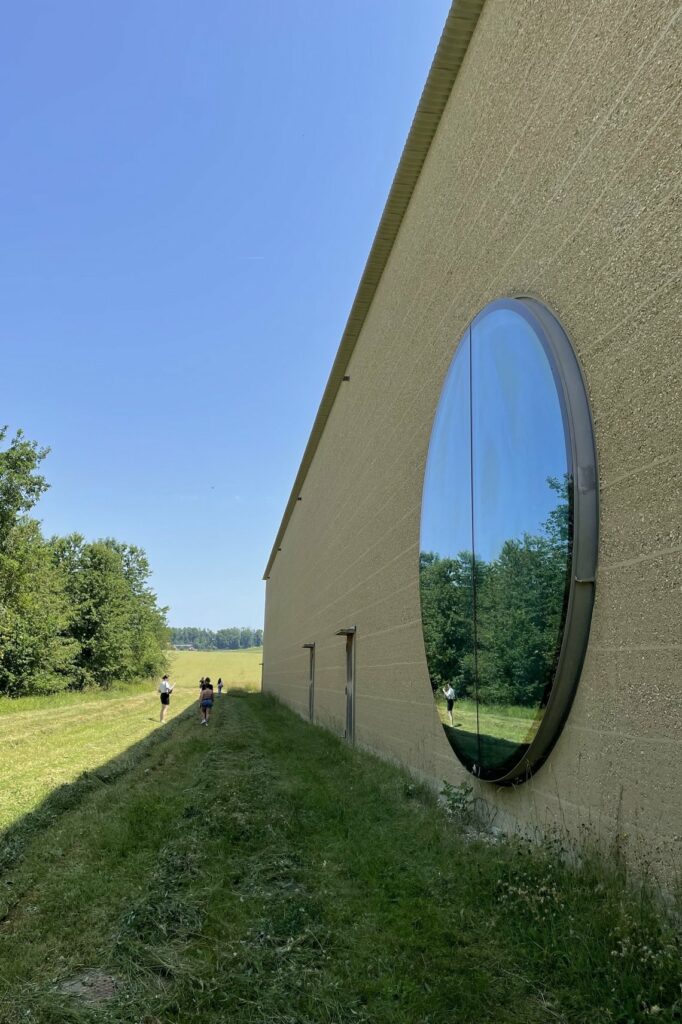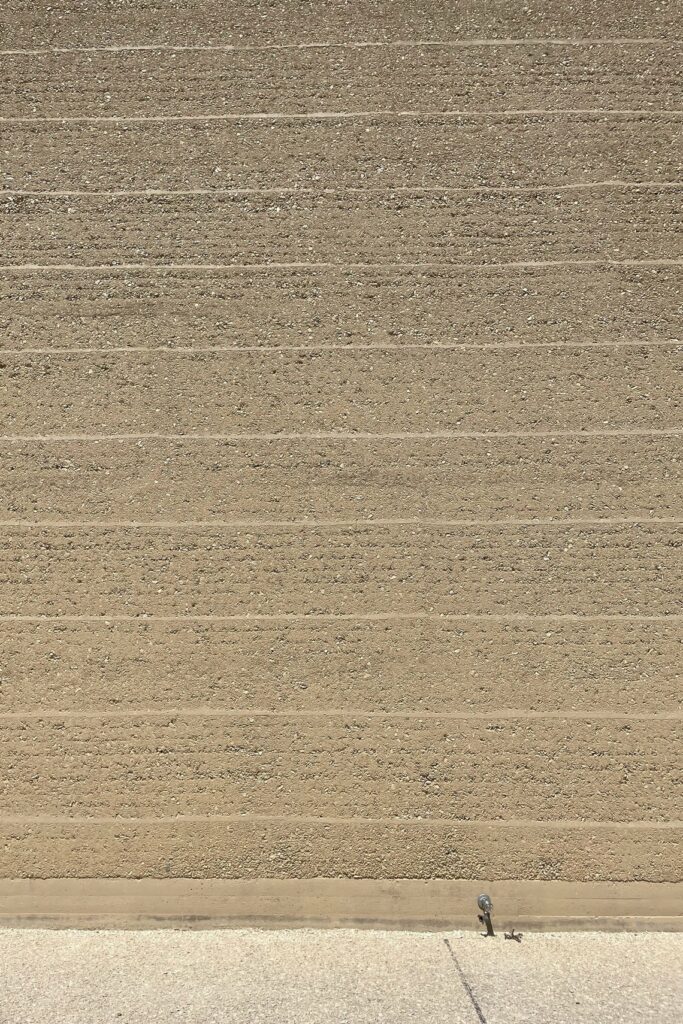 ---