Excursion FIT AG
EXCURSION

2nd Semester MA Interior Architecture
SS 2022 - HFT STUTTGART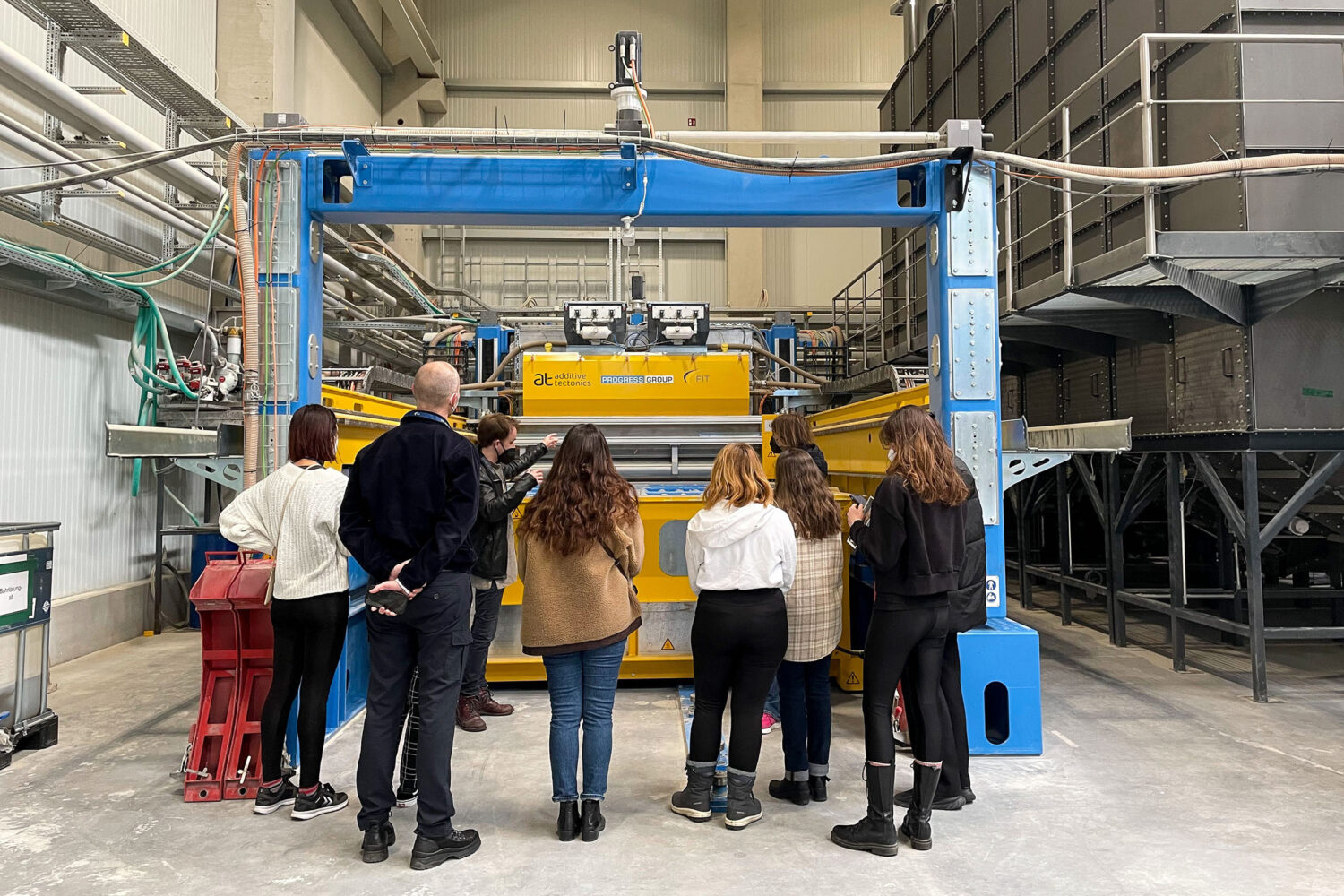 On March 22 in the summer semester 2022, we have visited FIT AG and Additive Tectonics in their facilities at Lupburg, Bavaria. FIT AG is an internationally leading industrial partner for additive manufacturing of components. In the subsidiary Additive Tectonics, technologies and materials for applications of large-scale 3D printing of components in architecture and interior design are developed.
On a guided tour with Managing Director Bruno Knychalla we got the chance to see production lines, workflows, manufacturing processes and facilities. We are grateful for their hospitality and inspiring impulses!
This excursion was supervised by Prof. Dipl.-Ing. Diane Ziegler, Prof. Dipl.-Ing. Andreas Kretzer and A.M. Dipl.-Des. Melissa Acker and was the basis for a design project.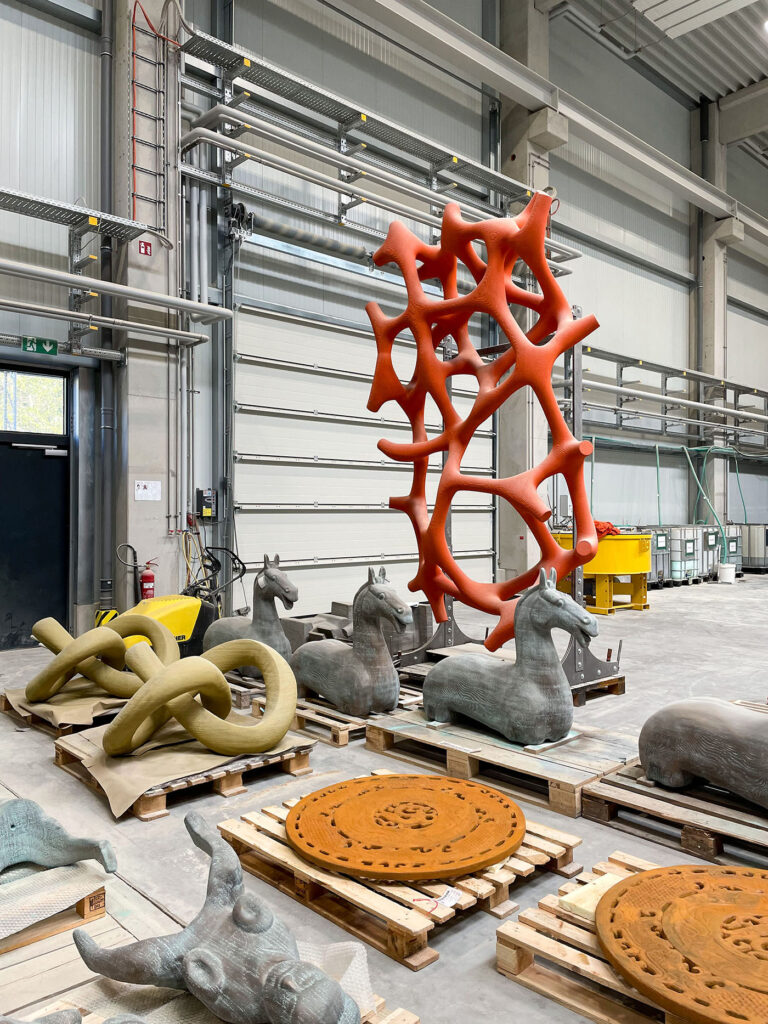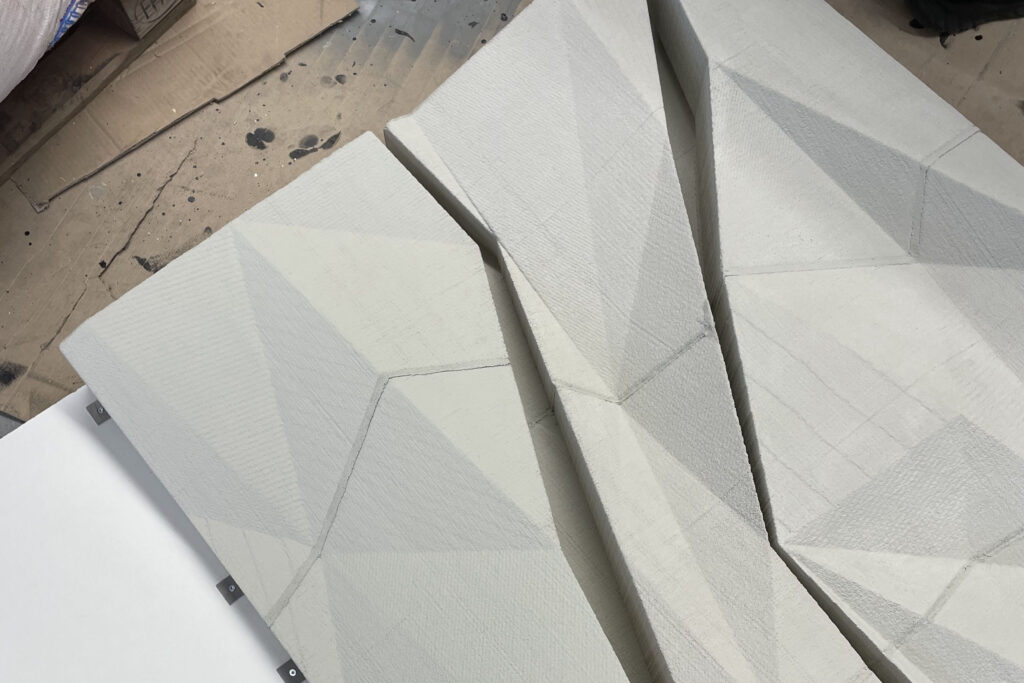 ---
Selective Cement Activation (SCA)
The novel SCA process is particularly interesting for architectural applications.
In this process, an ECONIT powder is applied layer by layer and bound by an activator (powder bed technology).
The ECONIT base material can bind a variety of upcycled aggregates, even in large quantities, and is given different material properties by each material admixture.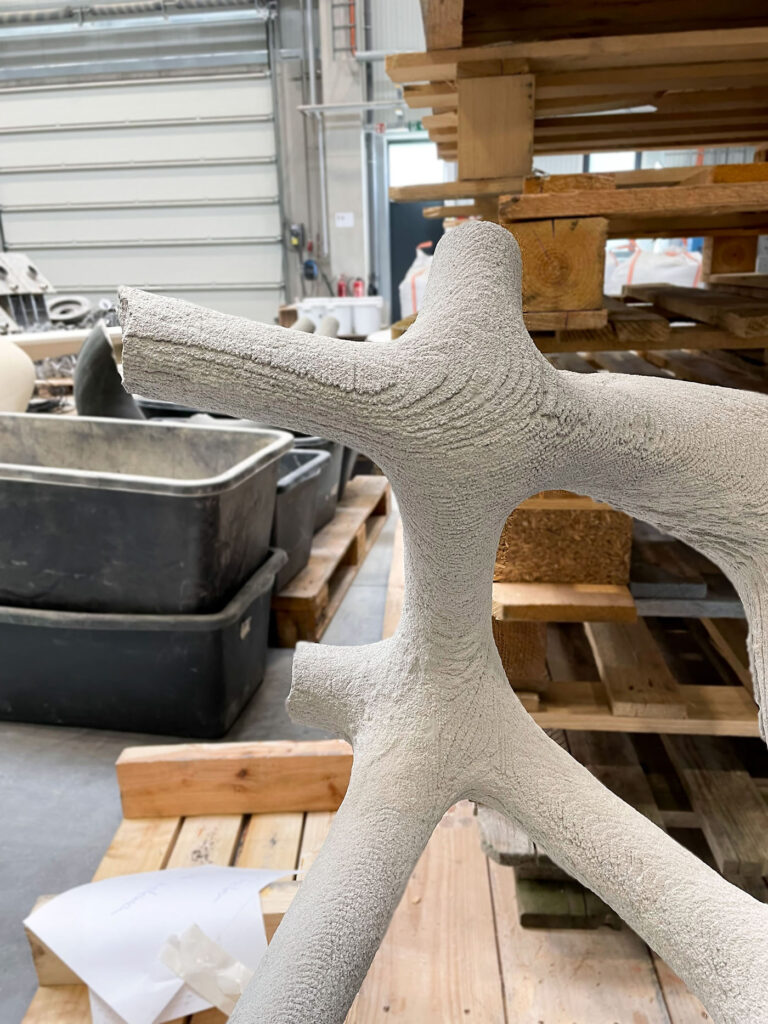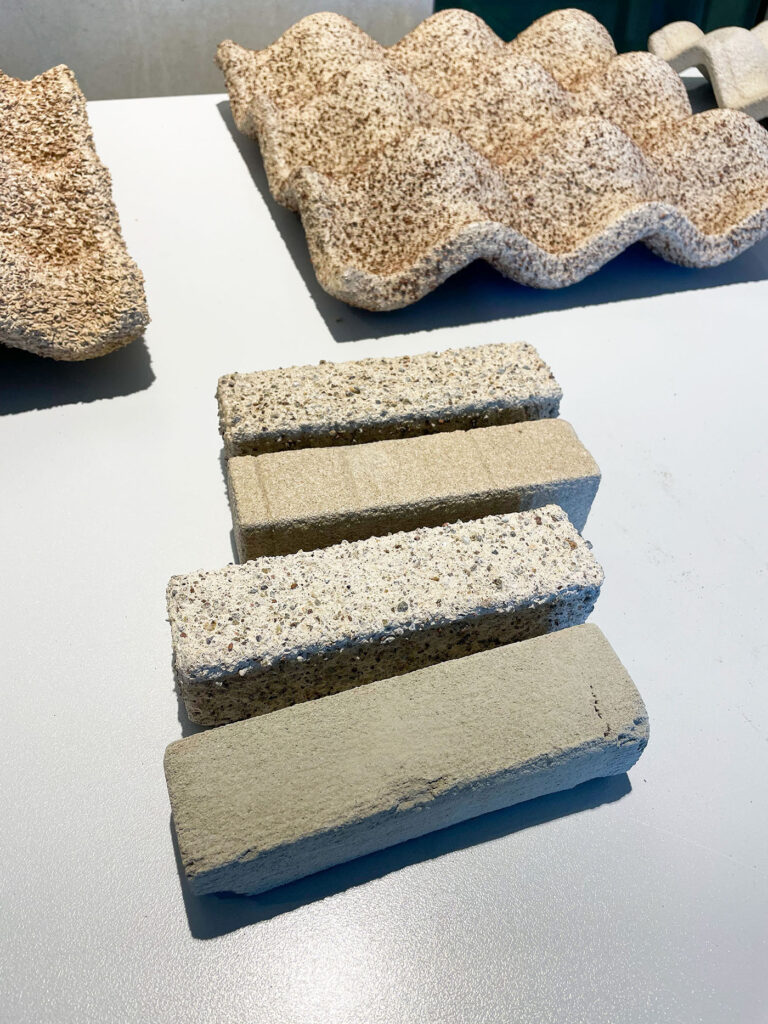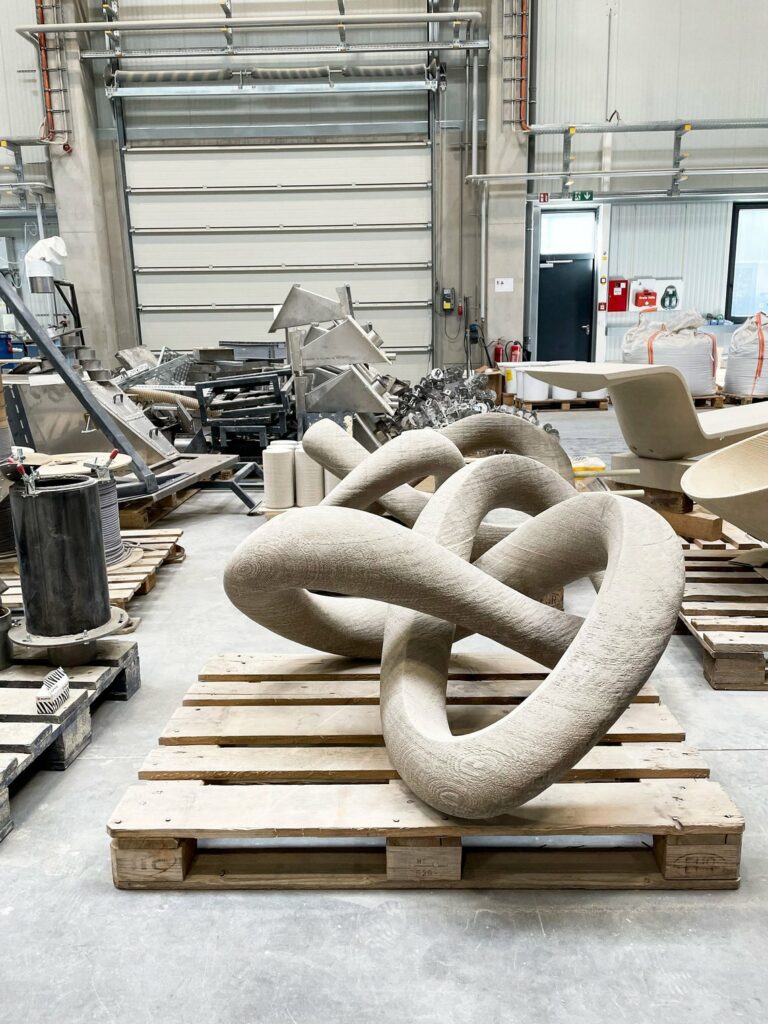 ---
Robotic Fused Deposition Modeling (R-FDM)
R-FDM is a 3D printing process that uses a robot to extrude a continuous filament from a thermoplastic material (granulates).
Wood components or color pigments, for example, can be added to the filament.
The technology is similar to that of our HFT in-house 3D printers for model making.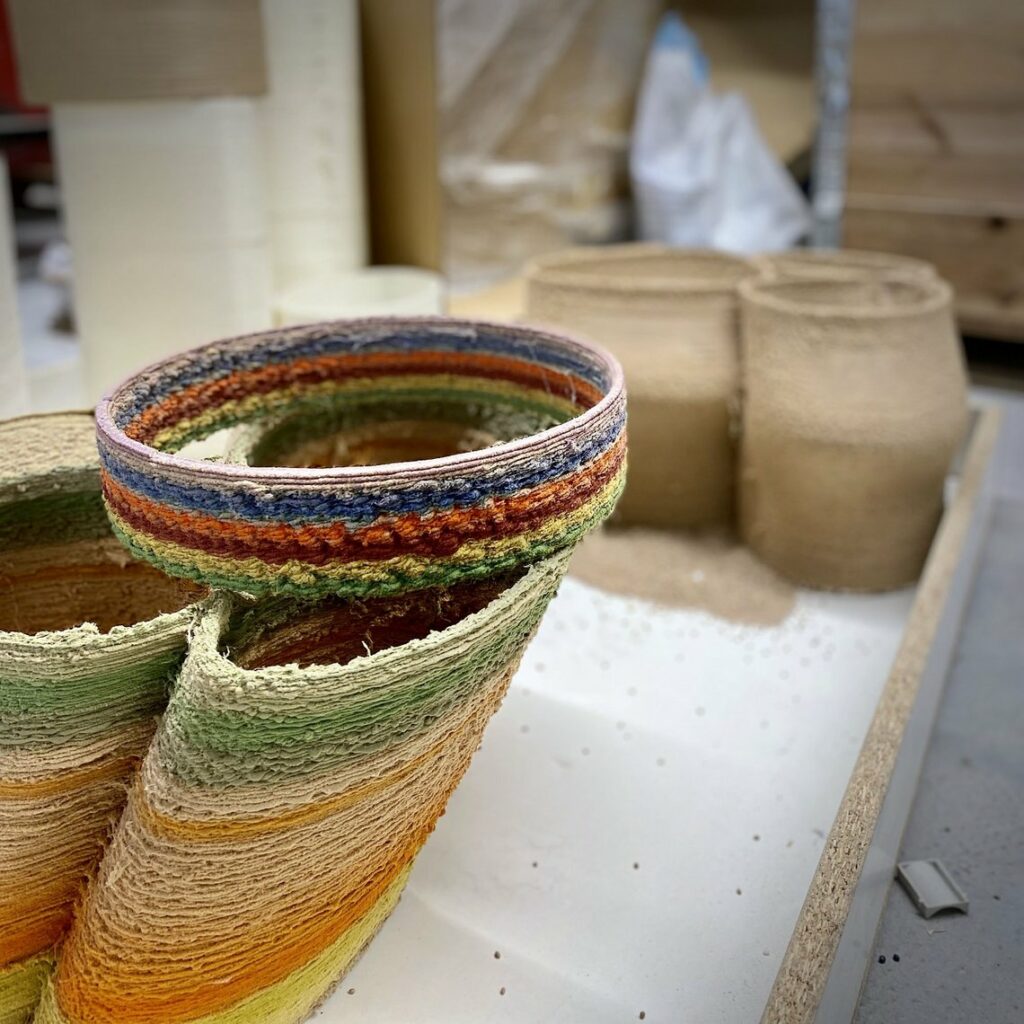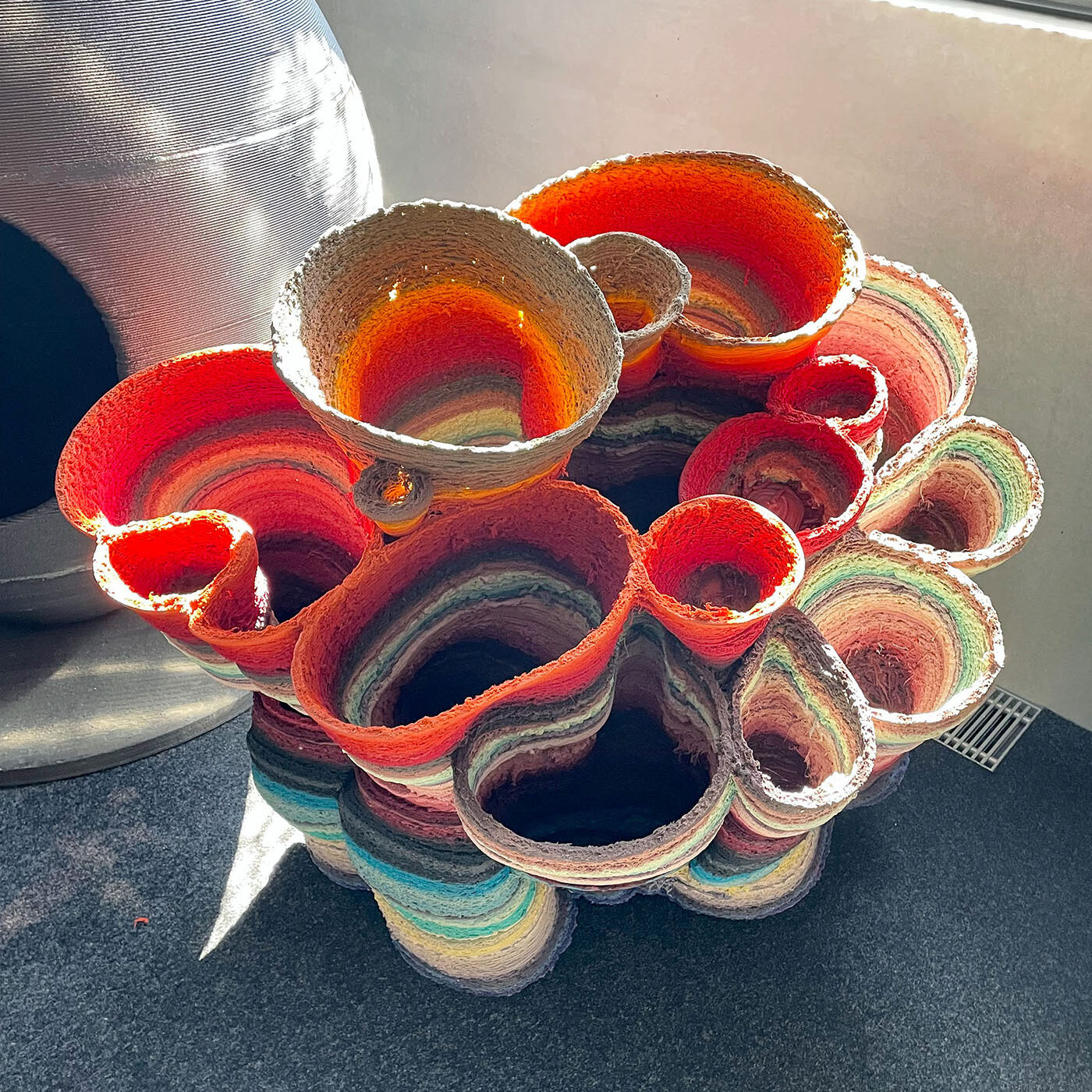 ---
Wire Arc Additive Manufacturing (WAAM)
Wire arc additive manufacturing (WAAM) uses arc welding to build up the component in layers. A metal wire is melted at the right place using a welding torch to form the desired blank. The rotating building platform means that the material build-up takes place across 5 axes with a maximum component size of 1 m³.