bulb stool
PRODUCT DESIGN

2017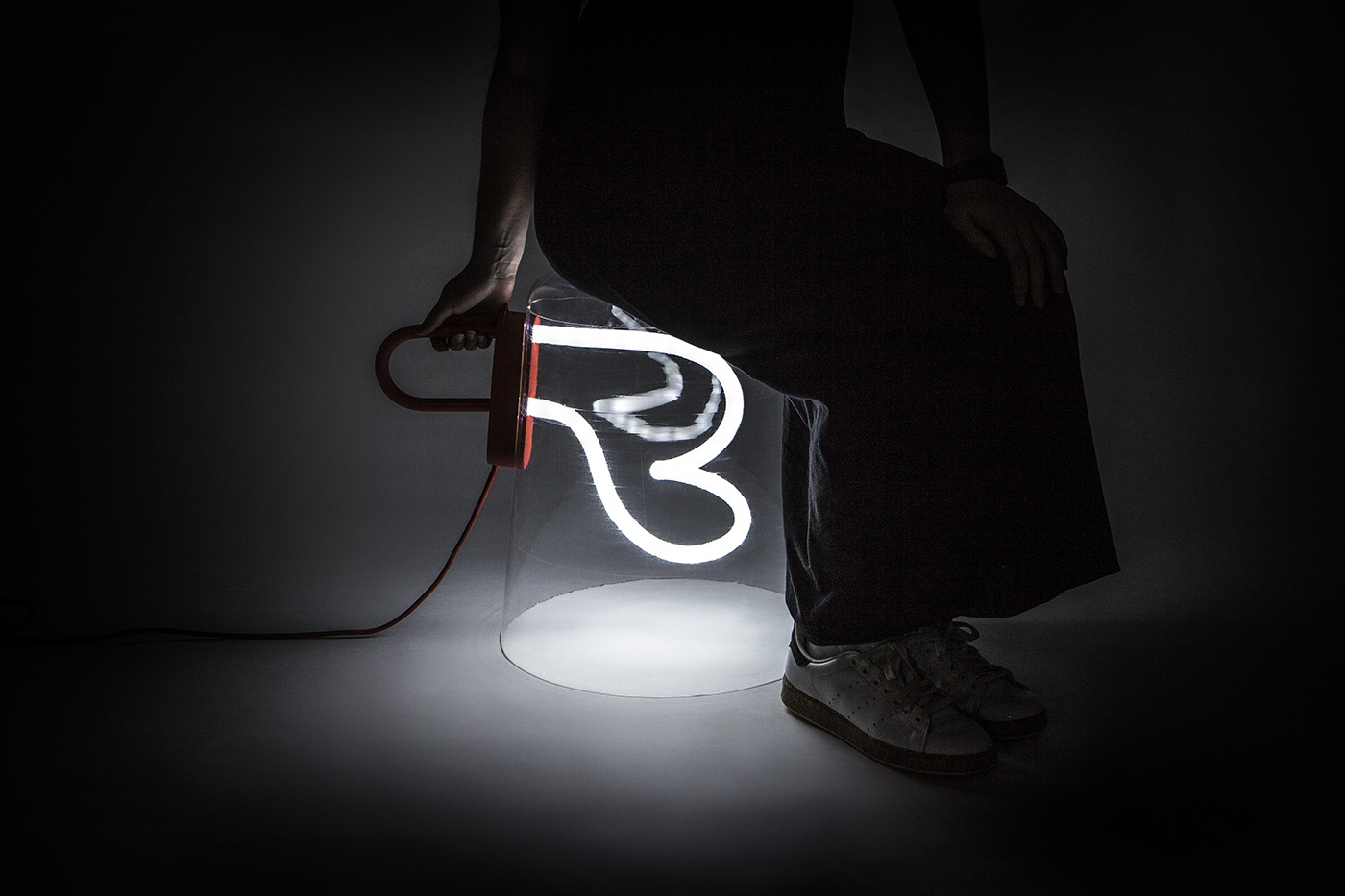 BULB STOOL –
LED LAMP TO SIT ON
The task of the project "LED" was to design a LED lamp, which uses the benefits of this named technology.
This led lamp you can sit on was developed in a very free and formal design process and plays with visual similarities of stools and lamps.
with Dohurn Park
supervision: Prof. Winfried Scheuer
©️ All rights reserved.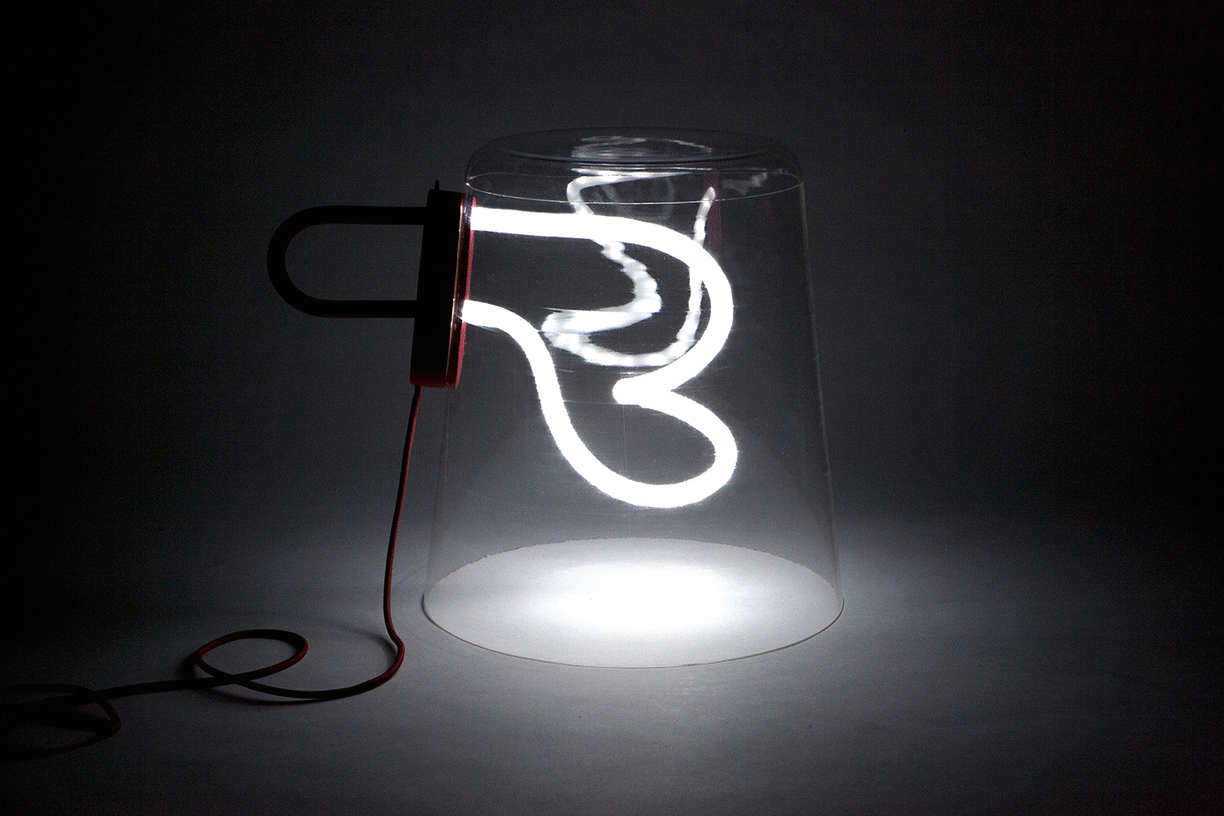 ---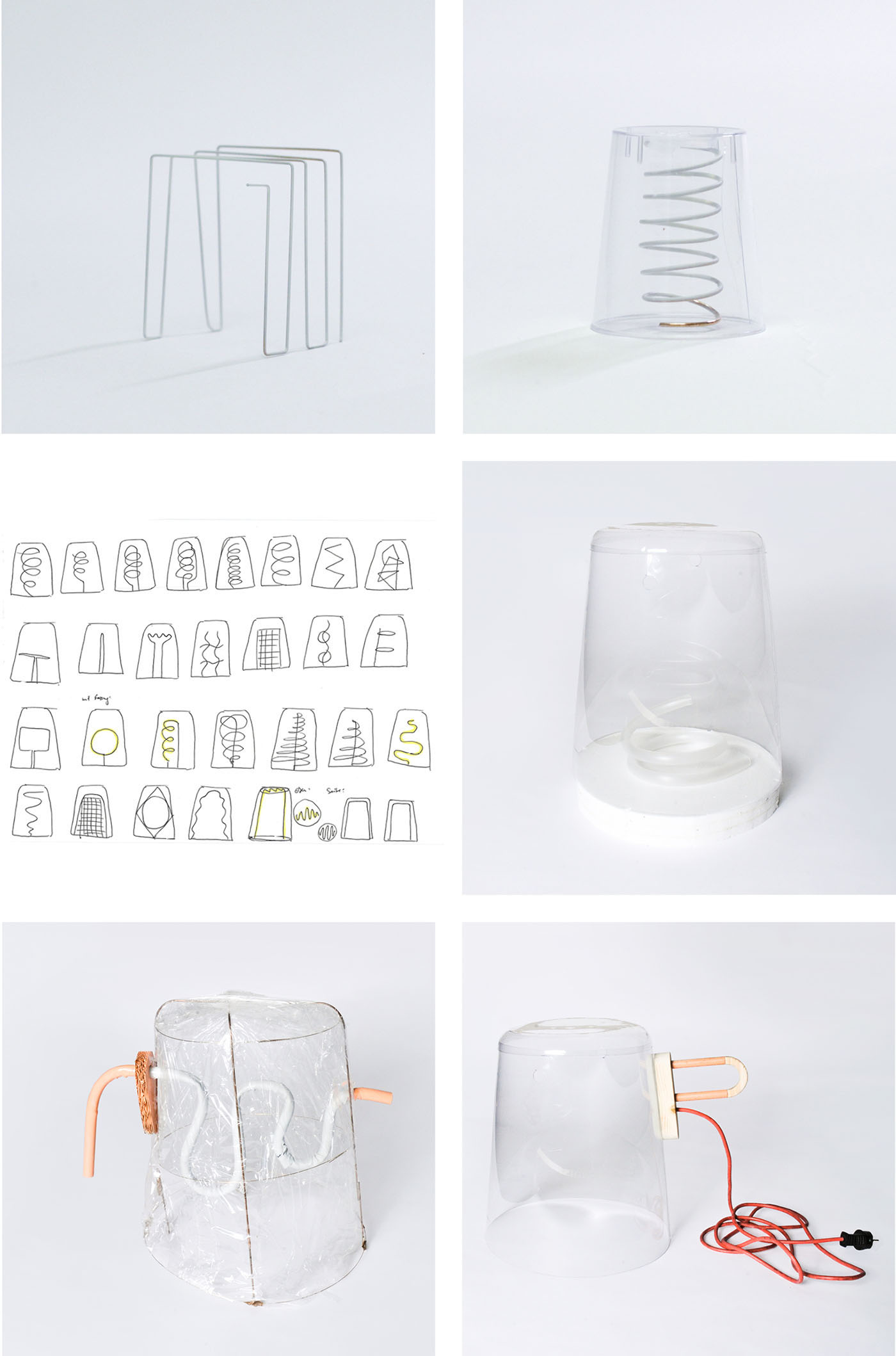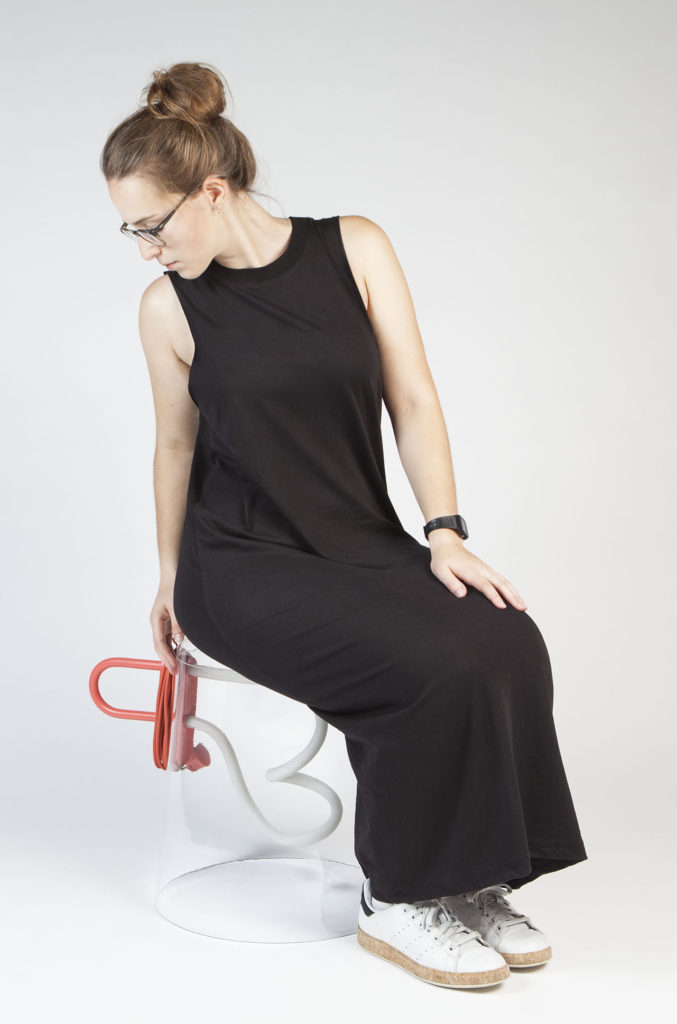 ---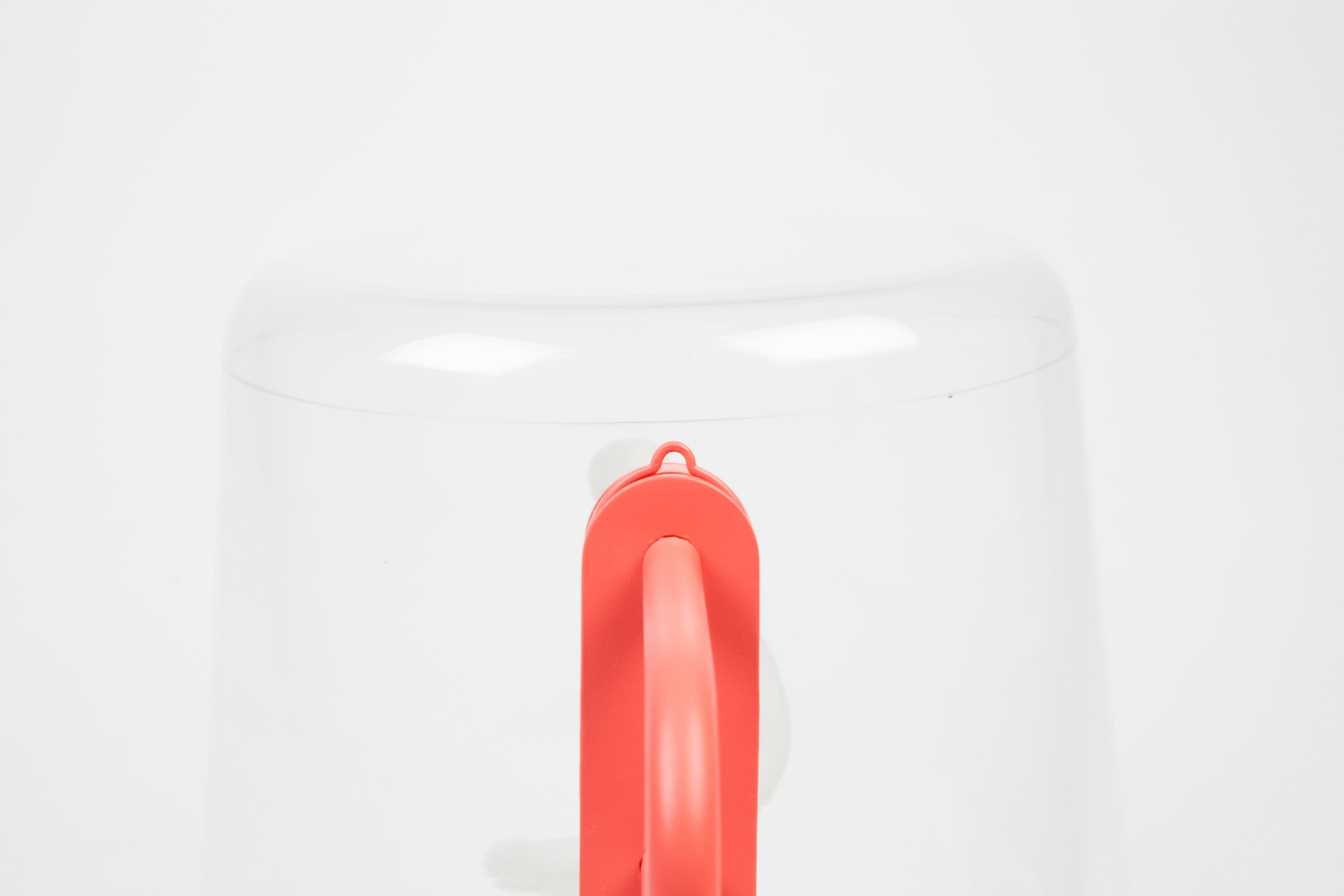 Handle Piece
The handle merges in- and outside of the lamp by being the extension of the LED spiral.
Cable and Cord Wrap
A textile cable is consciously integrated as a design element and the technical unit itself is used as cord wrap with the help of a pull-out pin.
---
---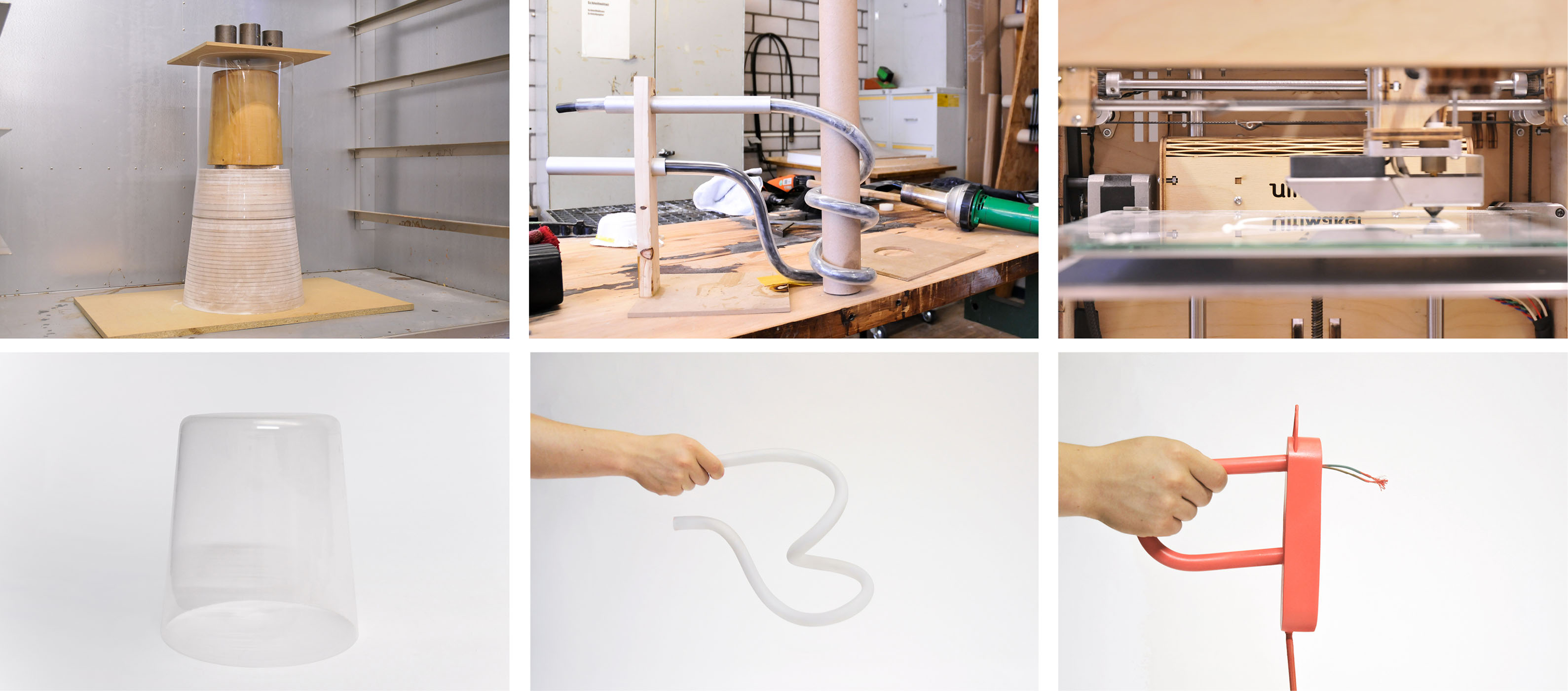 Outer Shell
The outer shell is likewise seat and lamp shade – transparent to not put the stool in foreground and because LED lamps do not need conventional lamp shades.
LED Spiral
The illuminant as spiral in the inside can be interpreted as bulb wire or seating furniture spring.
Technical Unit
The technical unit is not hidden but attached to the outside of the outer shell. Its edged design and loud colour form a contrast to the rest.