TOUGH AS YOU
RETAIL DESIGN, RE-USE PROJECT

2021 - DR. MARTENS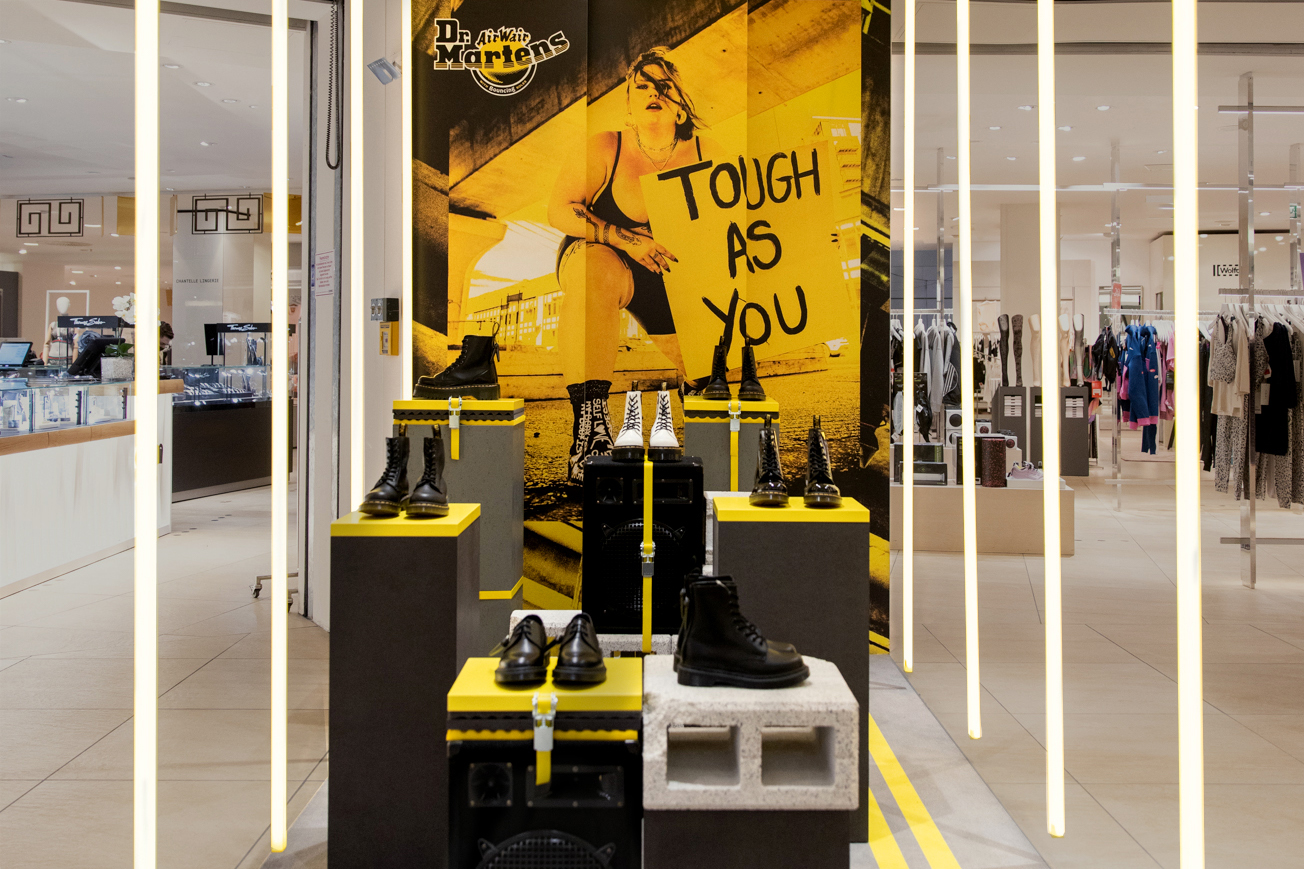 TOUGH AS YOU –
DR. MARTENS POP-UP
@ KADEWE BERLIN
Based on the pop-up presentation at Breuninger Stuttgart for Dr. Martens' »Tough As You« campaign, a small Pop Up at KaDeWe Berlin was set up.
Furniture elements are re-used from the previous Pop Up, and complemented by some special elements to get a "rougher" look. Therefore building bricks and music boxes are used, staying within and even complementing the framework of the concept. Dr. Martens' connection to music is highlighted, as is its vibrant brand color yellow.
retail & furniture design, execution planning, re-use project
©️ DFROST Retail Identity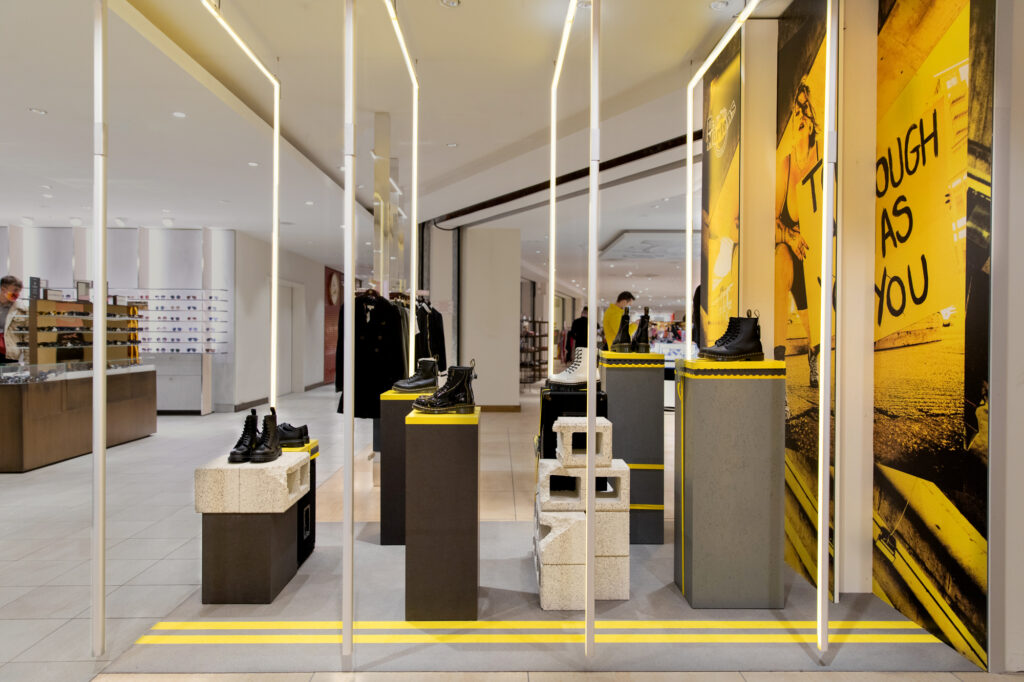 ---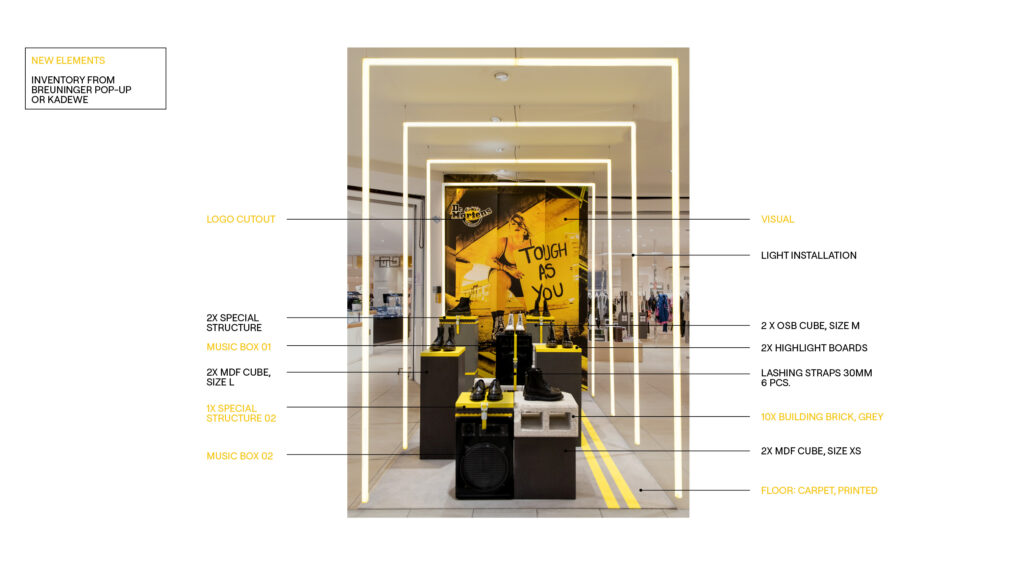 RE-USE PROJECT
The aim was to re-use furniture elements from the previous pop-up at Breuninger Stuttgart. After re-arranging, re-combining and staging, only few new elements have been added, including rented music boxes as product presenters and building bricks. So only a very small amount of elements had to be manufactured.