Traditional Crafts
DIPLOMA THESIS, CONCEPTUAL STUDY

2019 - ABK ID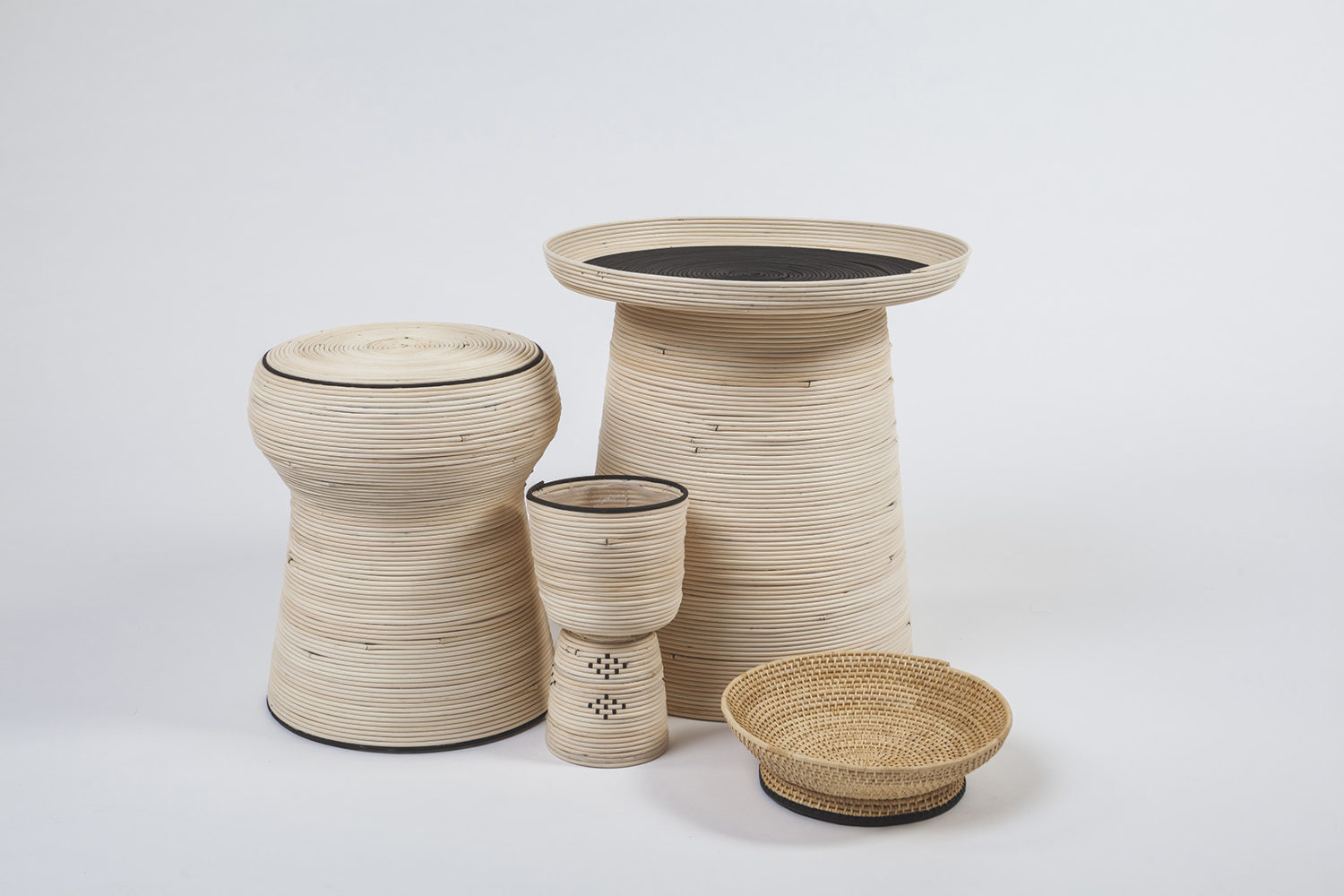 TRADITIONAL CRAFTS – REGIONAL SUPPORT OF TRADITIONAL HANDICRAFTS
This Diploma thesis encourages a "living" preservation of traditional crafts, helping artisans to improve their competitiveness by combining the tradition of craftsmanship with the innovation of Craft-Oriented Design (COD), in which the design benefits from a development of unique products with provenance, whose demand is currently on the rise.
The starting point was the fact that traditional crafts are on the edge of extinction, not at least as a result of industrialization and mass-production. This should be counteracted because traditional crafts are the predecessor of industry and the foundation of contemporary design, as well as a tool for poverty reduction and economic advantage, especially in developing countries, and can contribute to revaluation and waste reduction.
Apart from research and analysis, this project contains a case study about Ethiopian Harari basketry:
an analytical approach to reinterpret the most common receptacles of Ethiopian Harari baskets while keeping their most distinctive formal characteristics. Playing a huge role in their culture, it was important to preserve the craft's identity.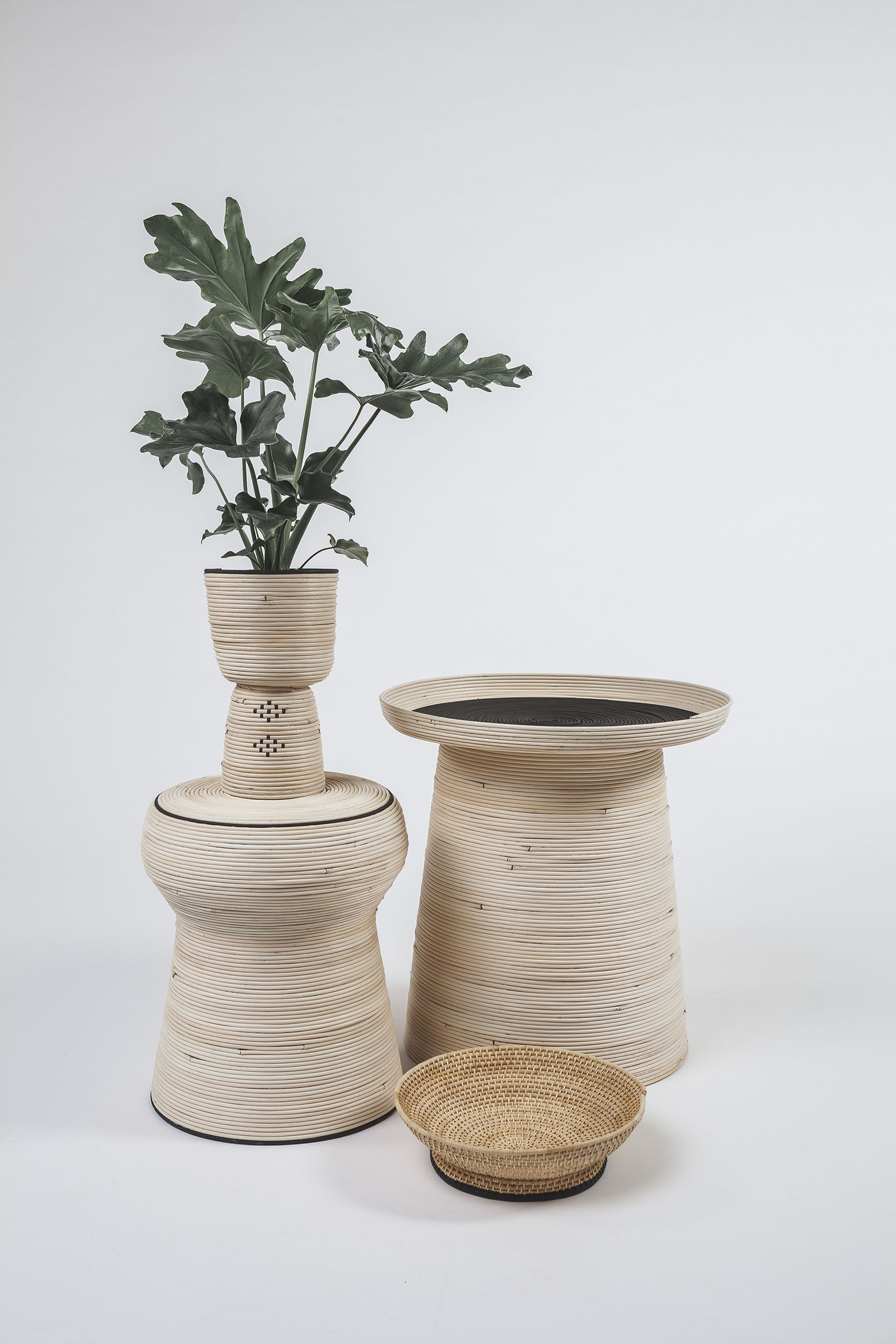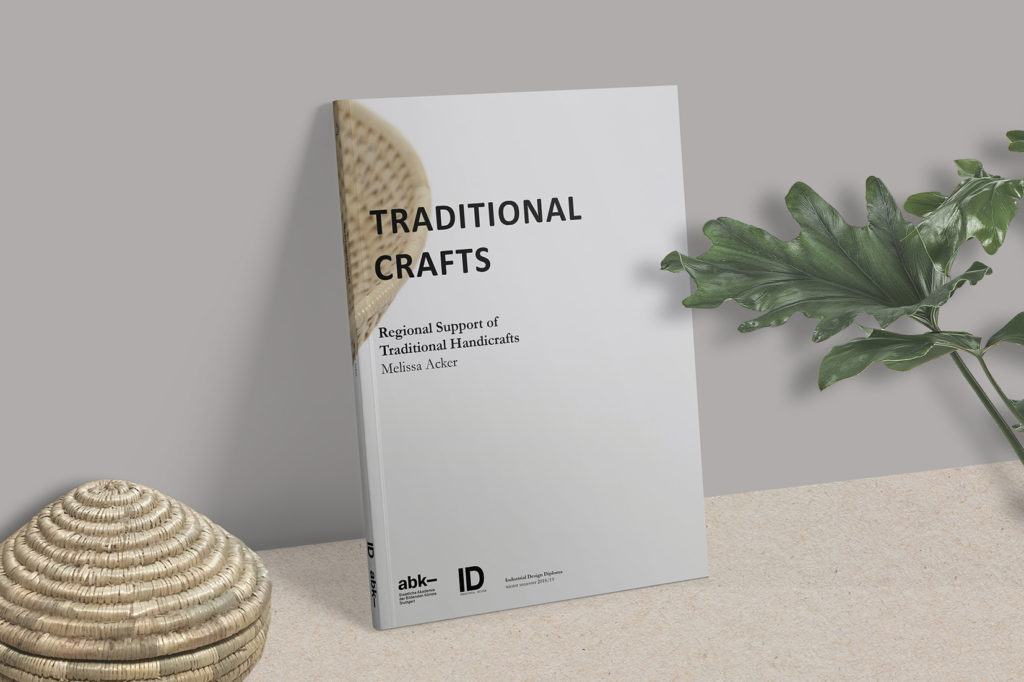 ---
RESEARCH & ANALYSIS
From the definition of cræft, the origin of traditional crafts, through their "living" preservation and craft-oriented design to the history and current state of basketry worldwide – this theoretical work lays the foundation for and contains the derivation of the following creative work.
FIELD RESEARCH
During a stay in Addis Abeba, Ethiopia, I searched for basket makers at the Mercato, Africa's biggest open-air market.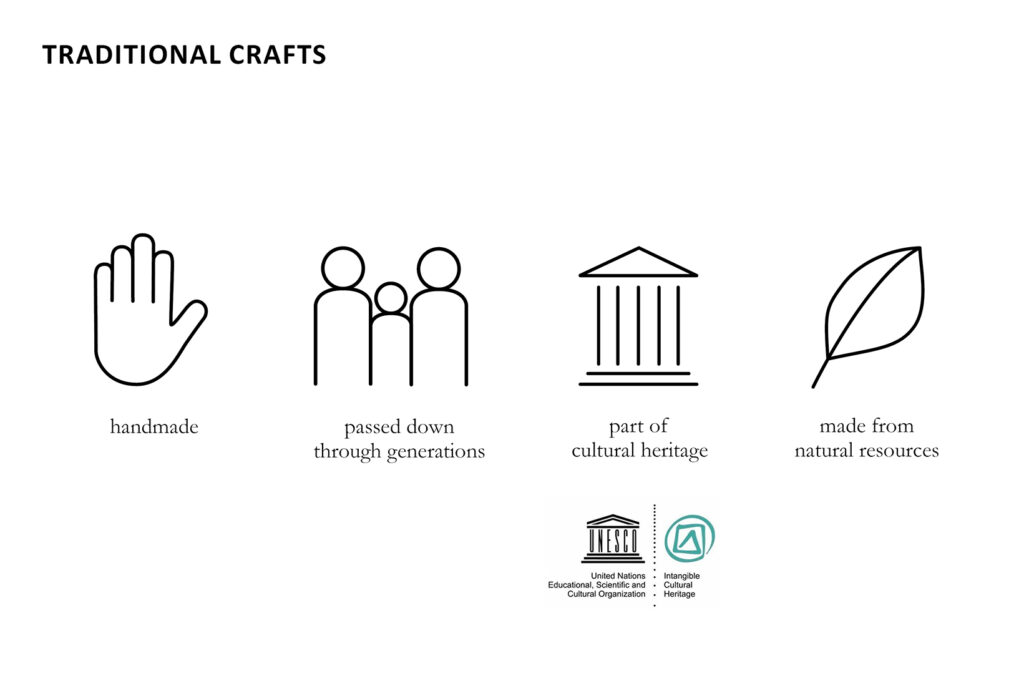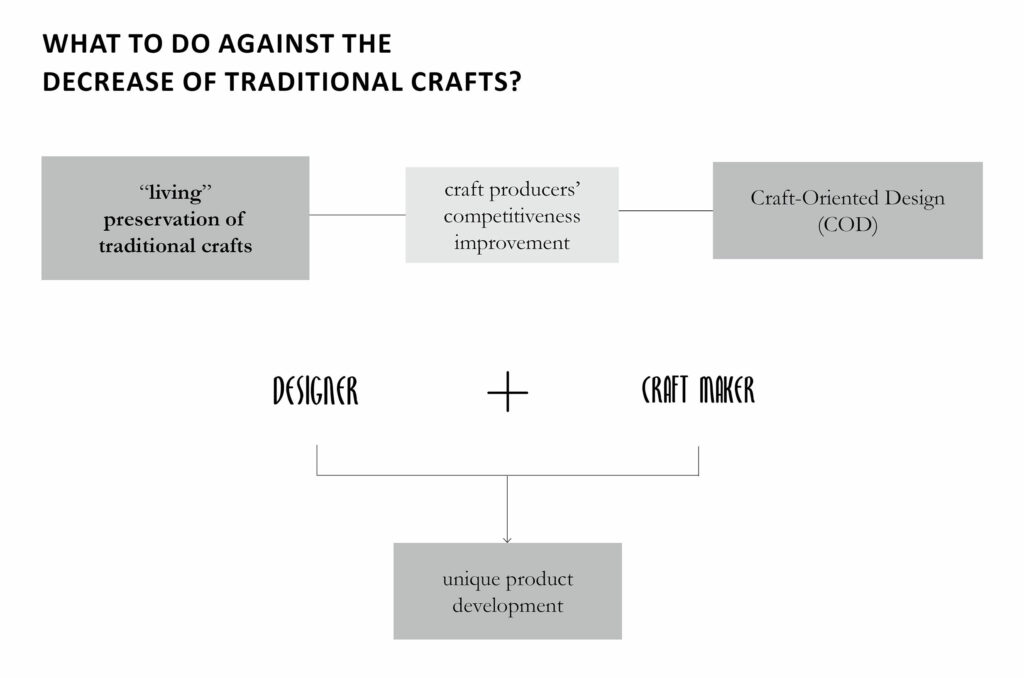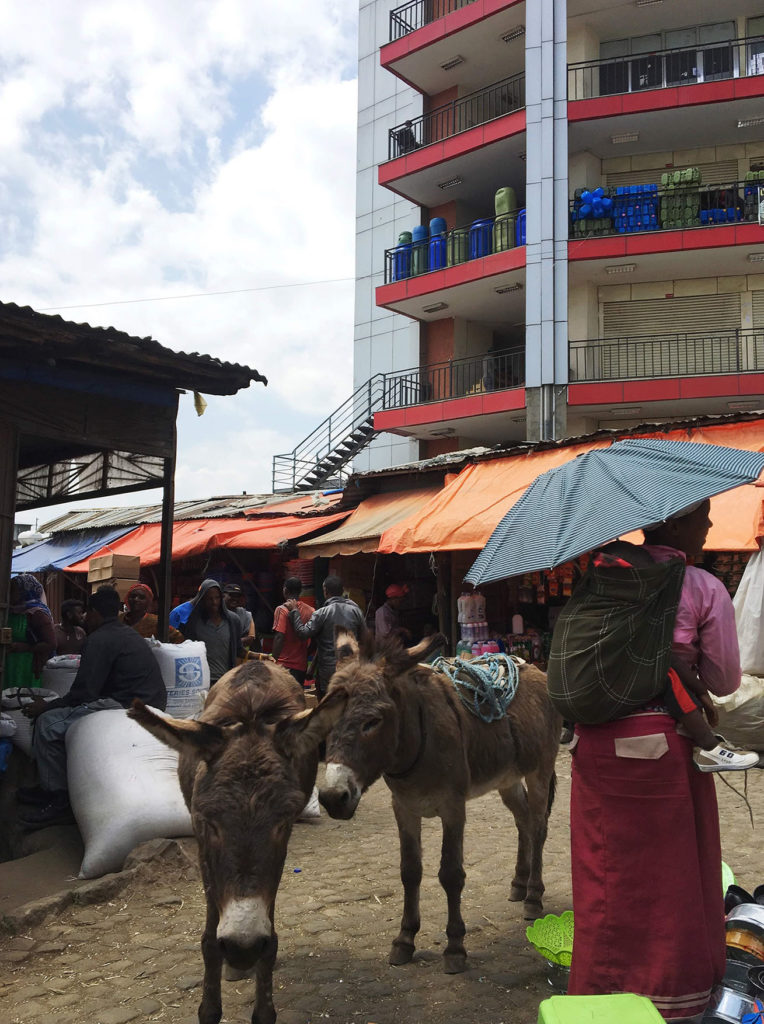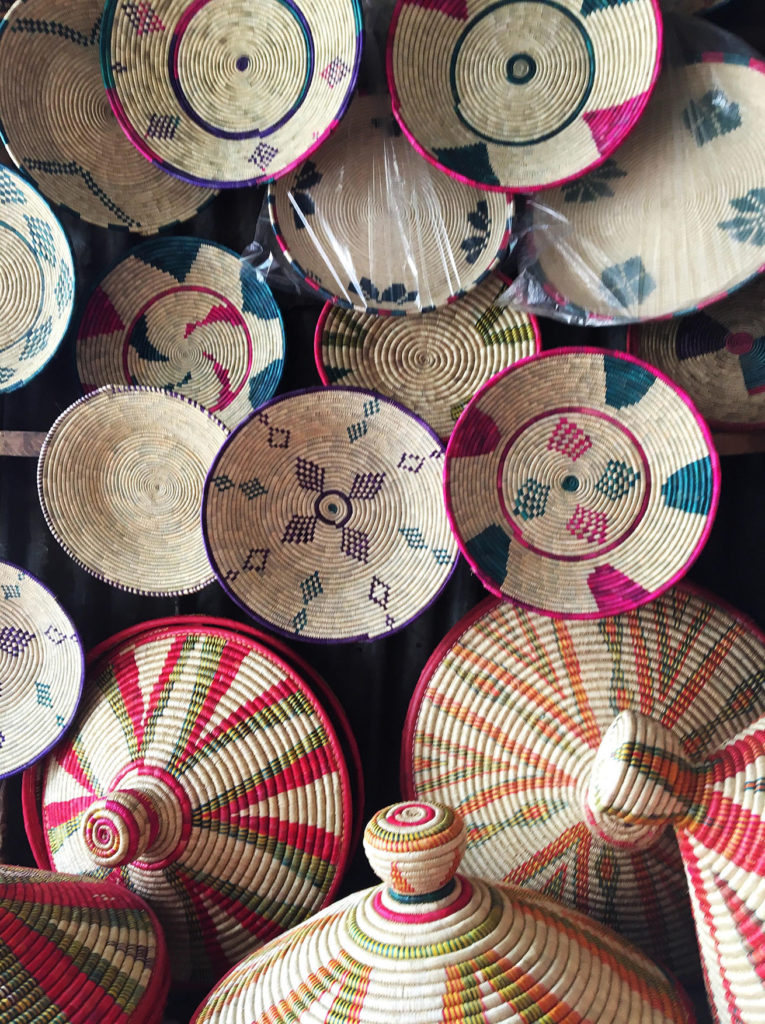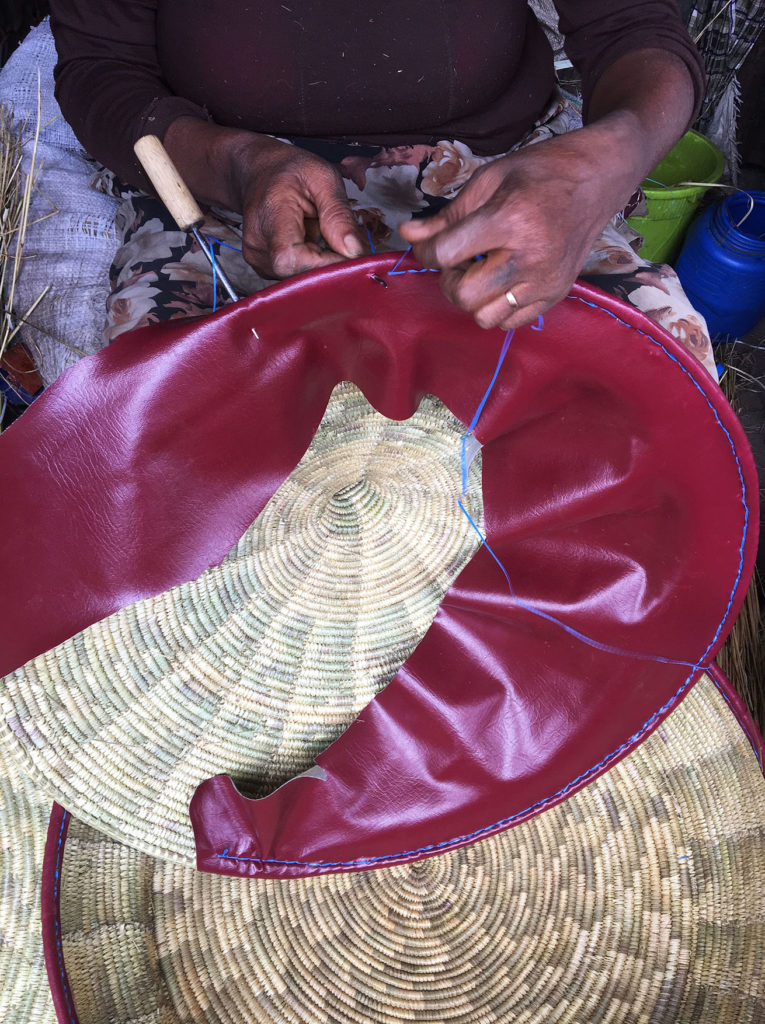 ---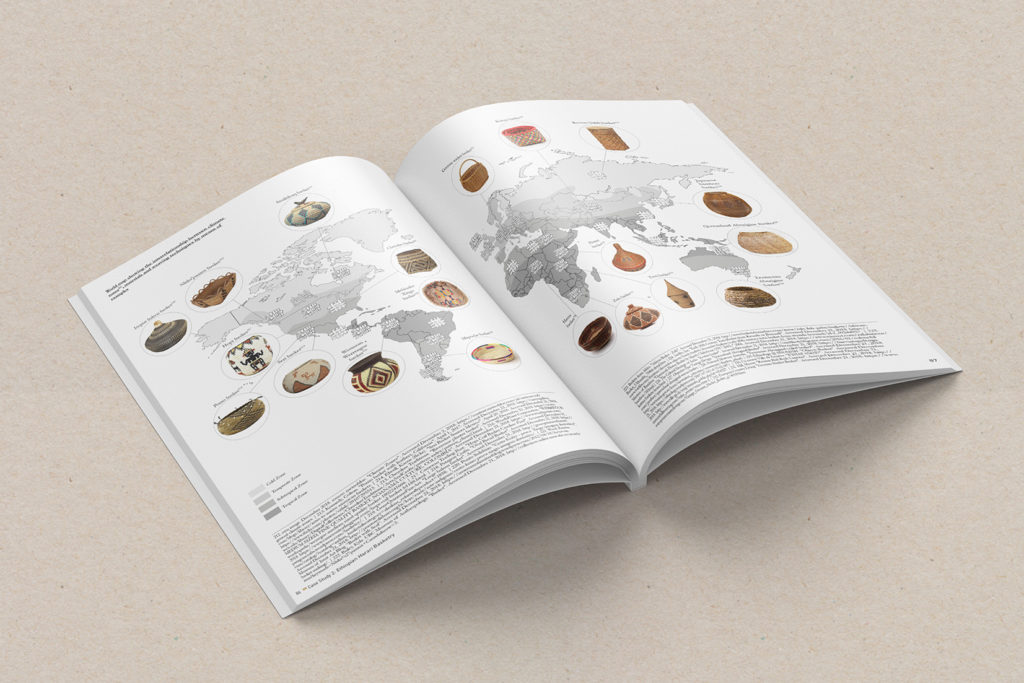 TARGET GROUP: INTERNATIONAL MARKET
In Ethiopia and Africa in general, craftspeople suffer under the increasing amount of inexpensive substitute products out of plastics, imported from Asia – whereas especially in Europe and the US, there is a rising demand for authentic, crafted products with provenance.
Additionally, the Ethiopian government supports the development of new export contents, to compensate the trade deficit the country is facing, which is a source of economic instability.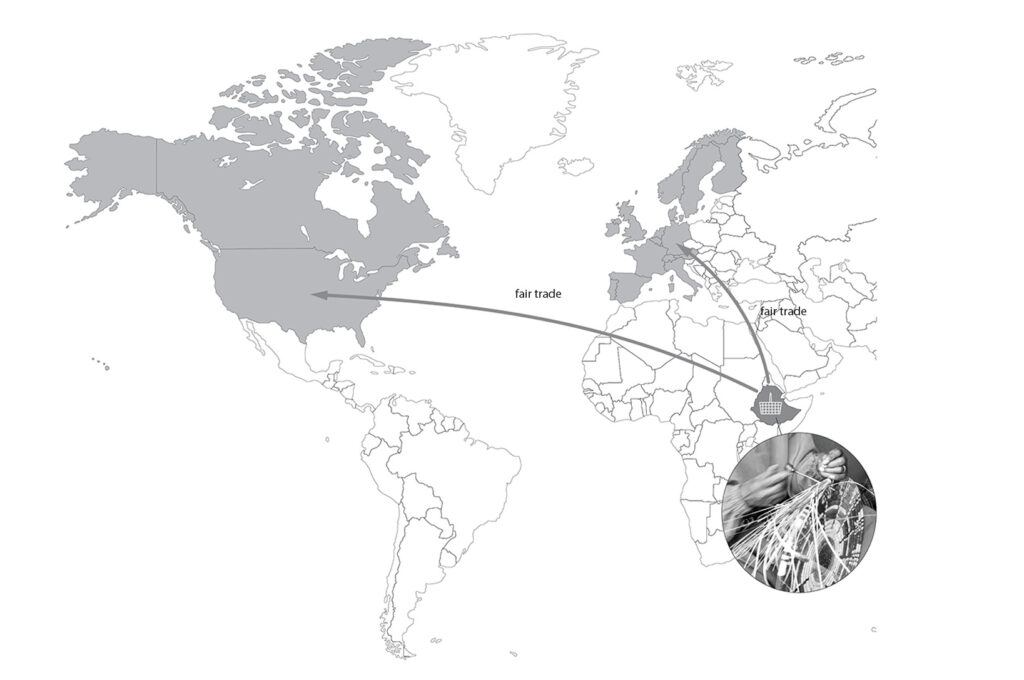 ---
DESIGN APPROACH
By looking at the evolution of traditional Harari baskets to contemporary vessels, local trends could be defined, which then are either followed or conversed as design approach for the development of a new collection.
For example, once fine coils have been mostly replaced by a coarse technique of inferior quality: the approach is to do fine coils again to preserve the unique quality of Harari basketry. As, regarding to a study (Belle Asante Tarsitani, 2005), the knowledge of natural dyeing is completely lost, the approach was to reduce colours and patterns to a minimum rather than using the bold, loud, chemical contemporary ones which drown the distinctive shiny surface and high crafting quality.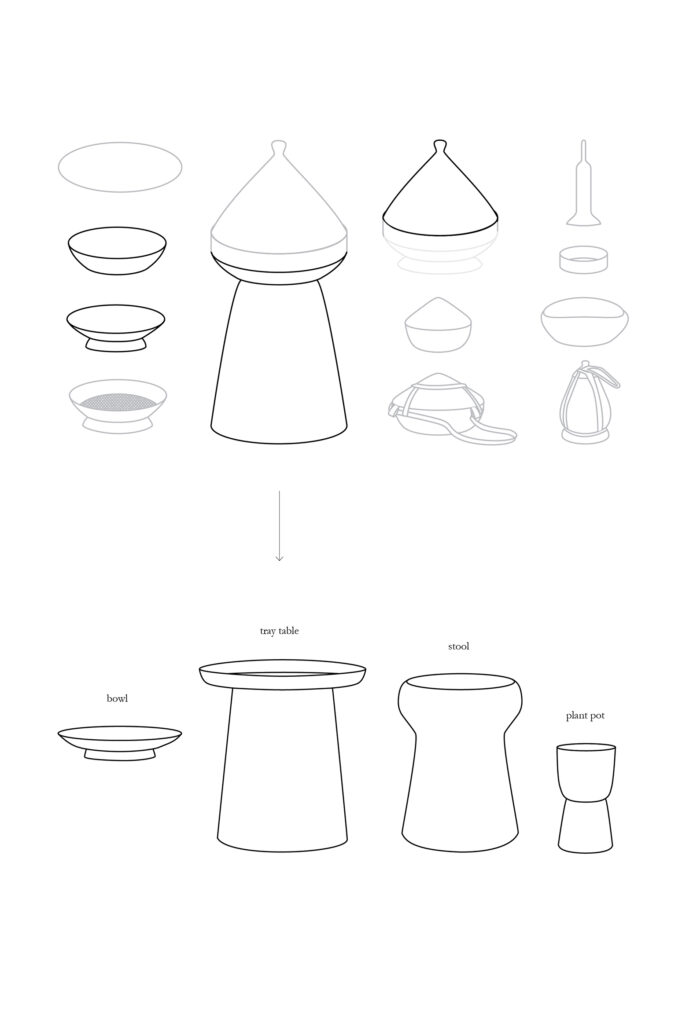 ---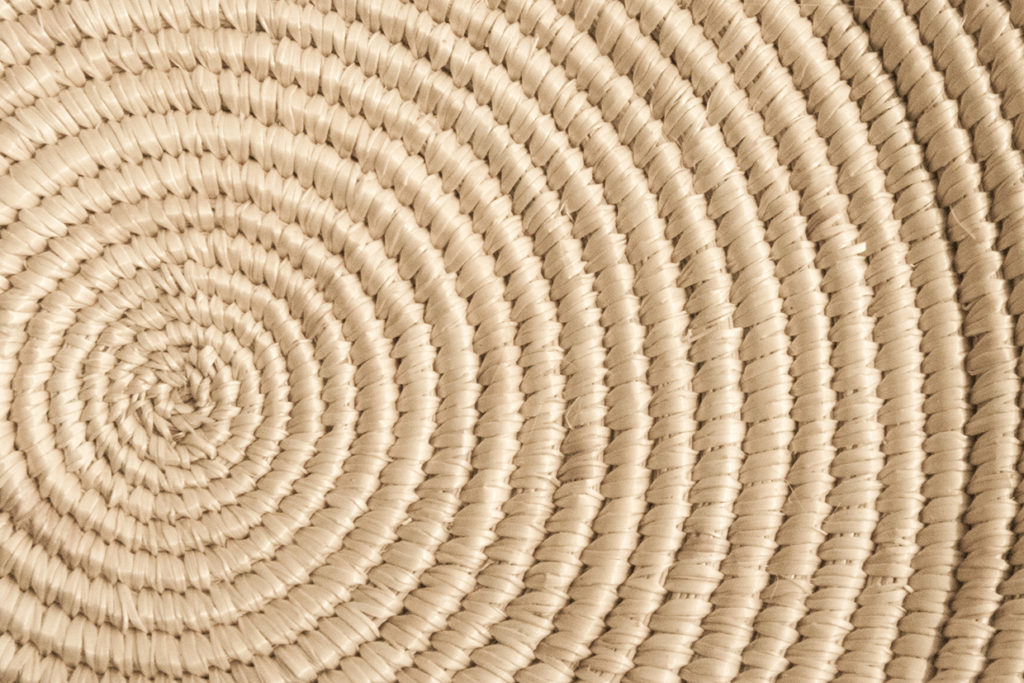 PROTOTYPING
The bowl was manufactured by the professional basketry maker Lore Wild as an semi-realistic model, whereas the other three products have been presented as proportional models.