Bauhaus meets Greenhouse
DESIGN & REALIZATION

2019 - NEUBAU EYEWEAR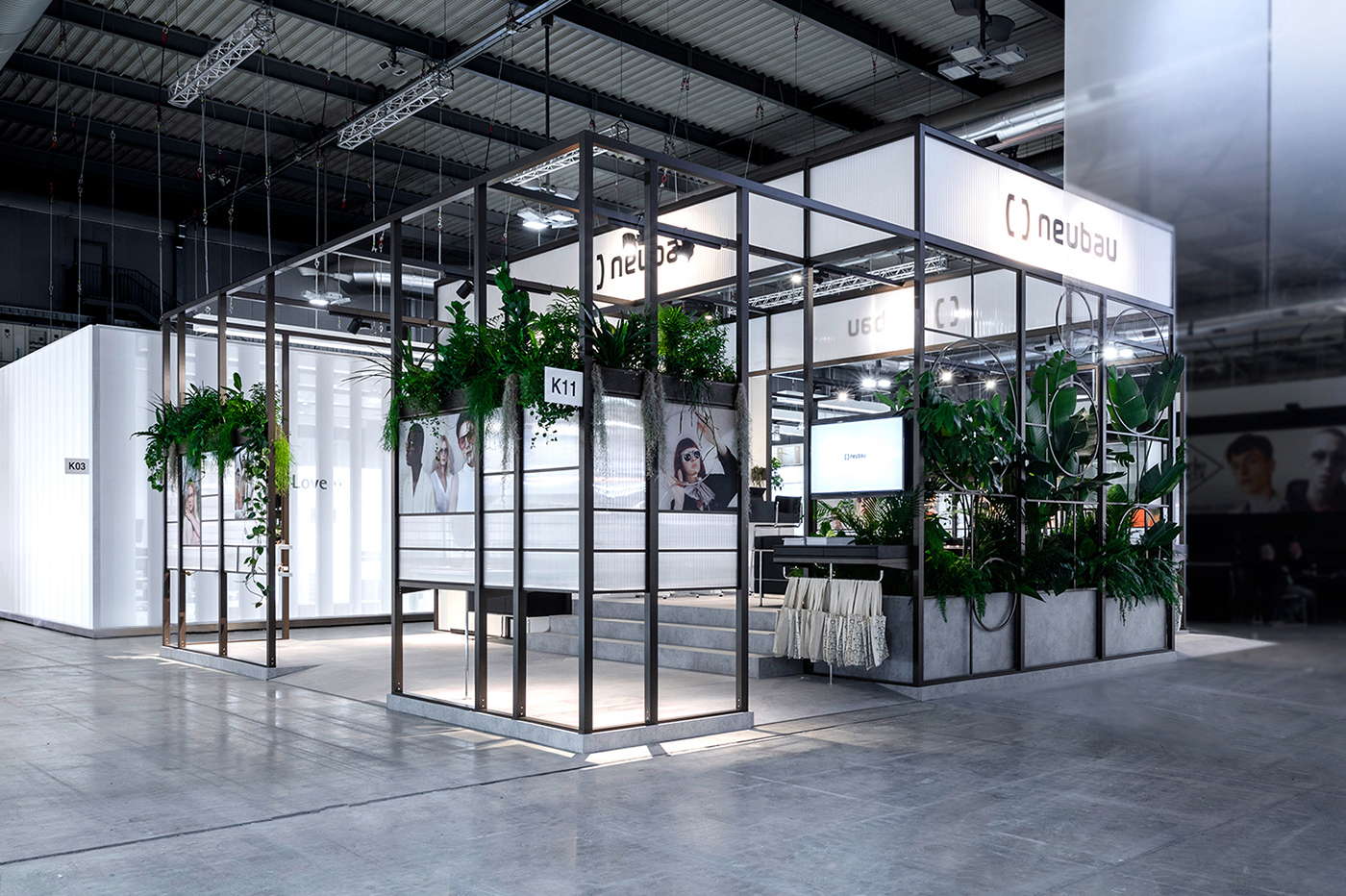 BAUHAUS MEETS GREENHOUSE –
NEUBAU EYEWEAR @ MIDO MILAN 2019
neubau eyewear is an independent lifestyle eyewear brand offering a selection of optical frames and sunglasses – all designed, developed and manufactured in Austria. Their efforts to stay con­scious of both envi­ron­men­tal needs and excel­lent design is con­veyed in the mot­to SEE & DO GOOD. This also extends to neubau's packaging, visual merchandising and retail architecture.
Open from all sides, the booth highlights the sustainability principle with lots of greenery – until at the end of the fair visitors were allowed to take all the calatheas home with them.
Re-usability and flexibility were also part of the concept: The presentation is exclusively made of high-quality materials to reuse booth elements at other trade fairs. The interior's combination of original Bauhaus furniture and newly designed elements in the same style pays homage to the Bauhaus centenary.
©️ a project of DFROST Retail Identity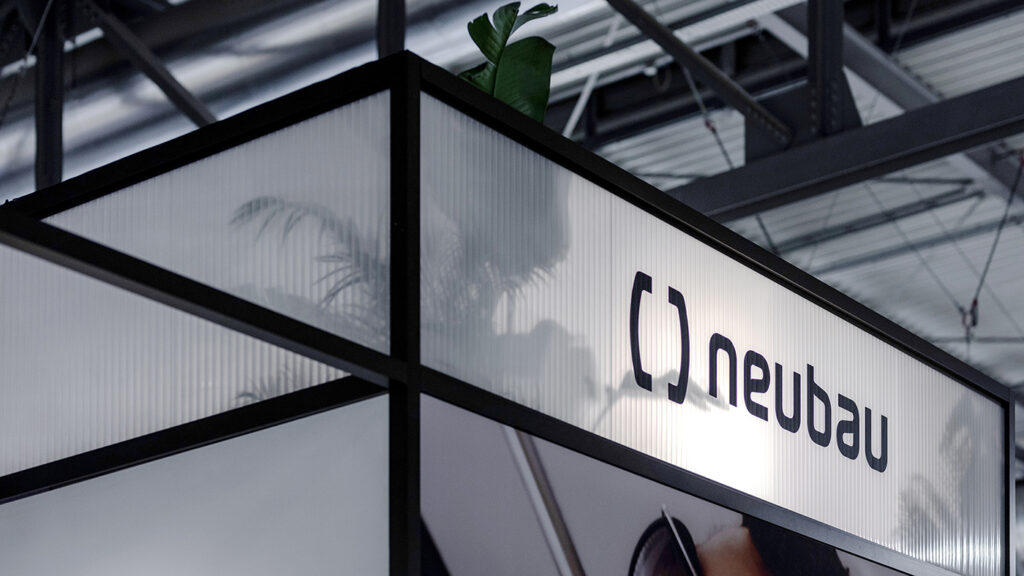 ---
MATERIALS
The Bauhaus homage and the greenhouse concept are supported by burnished steel as well as translucent and transparent acrylic panels, standing on a floor made to look like raw concrete.
INSPIRATION
Our aim was to combine the iconic designs of Walter Gropius and his contemporaries with a greenhouse design, conveying urban living as well as aspects of sustainability. Those concepts define the brand and give the booth its surprising twists.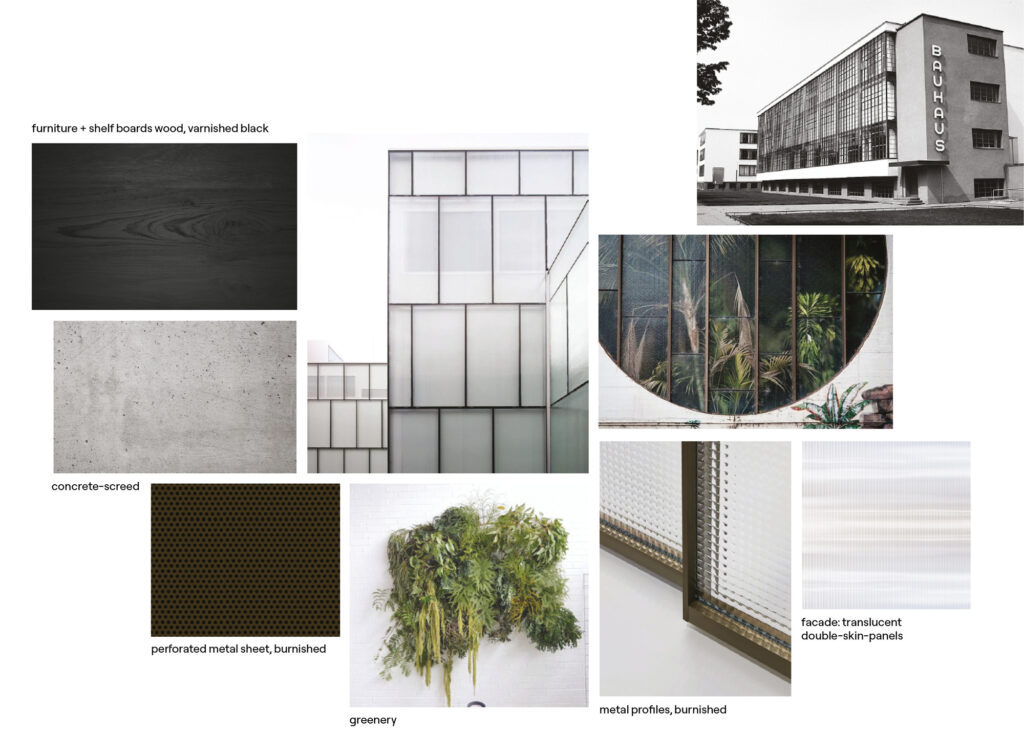 ---